New Jersey Hands Out Online Gambling And Betting Fines of $150k
Published: 5th December 2019
Author: Joe Kizlauskas
Last Updated: 17th February 2021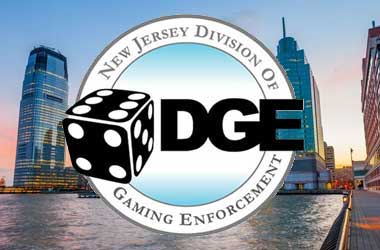 This week, New Jersey Division of Gaming Enforcement (DGE) released its bimonthly flood of regulatory decisions, showing that many of its gaming licensees were acting with great irresponsibility.
The most significant decision involves the SG Digital subsidiary of Scientific Games, which operates as NYX Digital Gaming in New Jersey. The ruling, signed on November 18, saw the DGE slap a penalty of $100k on the entity for deploying three games that were not the DGE's tested and approved versions.
The Press of Atlantic City reported that SG Digital's online partners offered the online games in question to the public at the end of January. The games were live until March when, through an internal audit, SG Digital discovered the mixup. The DGE slapped an additional $10k penalty on SG Digital in a separate ruling dated November 16 for "multiple regulatory violations."
The DGE slapped a $26,500 fine on the online sports betting operations approved by William Hill in New Jersey to take action from 16 gamblers who had opted out of further wagering. The DGE also directed William Hill to refund these self-excluded bettors slightly more than $5k won.
iGaming Cloud, a cloud-based platform (now known as GiG Core) run by Gaming Innovation Group, was hit with a number of fines, including:
$7k for allowing self-excluded patrons to open accounts and wager.
$2k for a) deploying a game with unapproved features and failing to produce a patron account report and wagering summary report for Hard Rock Atlantic City, b)not retrieving data from a slot tournament after a system crash and correcting the error without notifying the DGE.
The PokerStars brand of the Stars Group was penalised for $5k after losing about two hours of poker hand history data, while software provider GAN was dinged $1k for its "failure to ensure adequate website performance." Two Caesars Entertainment casinos were ordered to forfeit more than $8k in funds earned from banned individuals.