David de Gea New Club Odds: Spanish stopper 8/1 for Man United return
Published: 15th October 2023
Author: Joe Kizlauskas
Last Updated: 15th October 2023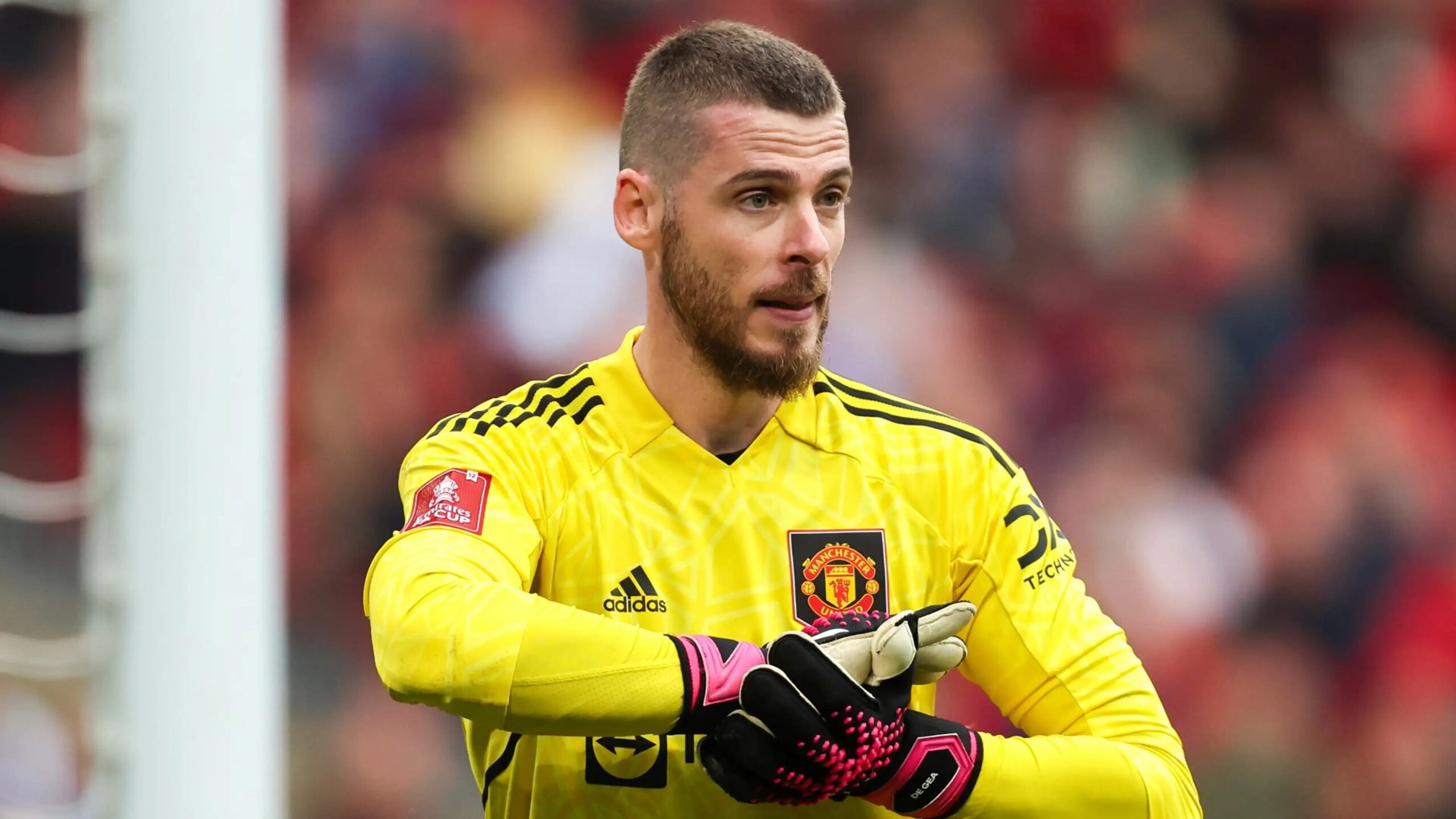 The accomplished Spanish goalkeeper David de Gea has been a free agent since his contract with Manchester United expired this past summer. He spent over a decade at Old Trafford, making over 400 appearances and establishing himself as one of the world's best keepers during his time with the storied English club.
De Gea was recently spotted back in Manchester supporting the Manchester United Women's team during their UEFA Champions League match against Paris Saint-Germain. His appearance fuelled speculation of a potential return to United.
Considering this, bookmakers have moved to include Manchester United among De Gea's top five likely next destinations should he decide to resume his playing career. The odds of the Spaniard making a dramatic return to Old Trafford currently stand at 8/1, suggesting the probability of this transpiring is approximately 11 per cent according to bookmakers' assessments.
Though nothing is confirmed, De Gea back in a Manchester United kit would undoubtedly be a captivating storyline given his superlative tenure there. His world-class shot-stopping abilities and extensive experience at the highest levels could provide a tremendous boost to United as the club looks to return to its prior glories.
David de Gea Next Club Odds
| Club | Odds | Implied Chance |
| --- | --- | --- |
| Any Saudi League Club | 15/8 | 34.8% |
| Bayern Munich | 5/2 | 28.6% |
| Real Betis | 6/1 | 14.3% |
| Valencia | 6/1 | 14.3% |
| Manchester United | 8/1 | 11.1% |
De Gea's History and Achievements at Manchester United
David de Gea initially joined Manchester United from Atletico Madrid in 2011. Over the next decade, he established himself as one of the world's top goalkeepers and a United legend. Some of his major achievements include:
Making over 400 appearances for the club across all competitions
Winning the Premier League, FA Cup, EFL Cup, UEFA Europa League, and Community Shield
Earning a place in the PFA Team of the Year five times
Winning United's Sir Matt Busby Player of the Year award four times
Setting the record for the most saves made in a Premier League season (141 in 2017/18)
At his peak, de Gea was revered for his shot-stopping abilities, reactions, distribution, and leadership from the back. He won Manchester United's Player of the Year award in four out of five seasons between 2013-2018, demonstrating his immense consistency and importance to the team's success.
Why de Gea Left and His Situation Since
De Gea's contract with Manchester United expired in June 2022. With no renewal agreed upon, he left United after 11 years of exemplary service. The main reason cited was United's desire to move on from de Gea and put their faith in the younger goalkeeper Dean Henderson instead.
Since leaving Old Trafford, de Gea has remained a free agent. He was linked with top European clubs like Juventus and Atletico Madrid but has yet to find a new home. At 31 years old, de Gea is still in his goalkeeping prime with plenty of quality years ahead of him.
Spending several months without competitive football is far from ideal for a player of his calibre. De Gea needs to join a big club where he can regain top form and challenge for major honours again.
Why a Manchester United Return Makes Sense
There are several compelling reasons why returning to Manchester United could be the right move for David de Gea:
United Need an Experienced, World-class Goalkeeper
Dean Henderson has failed to impress as United's number one this season. The Englishman has made several high-profile errors and lacks the presence between the posts that de Gea provided. As a proven elite goalkeeper comfortable playing under immense pressure, de Gea would significantly strengthen United's spine.
Ten Hag Needs Leaders in the Dressing Room
As manager Erik ten Hag rebuilds the United squad, he needs influential veterans who understand the club's values. De Gea fits the bill perfectly. He deeply understands the United culture and demands after his previous 11-year stint. With his winning mentality and professionalism, de Gea can help mentor younger players.
Chance to Write the Perfect Final Chapter
Having such an abrupt end to his United career left a sour taste for both de Gea and the fans. Coming back to Old Trafford offers the opportunity to write the perfect final chapter, fulfilling his legendary status. If he can help restore United to their former glories, de Gea would earn redemption and eternal gratitude.
Mutual Affection Still Exists
During his recent visit to Manchester, de Gea received a warm reception from United fans. The supporters recognise his immense past contributions and still hold him in high regard. United is the club where de Gea produced his best form, so the mutual affection could bring that back out in him.
Bringing David de Gea back to Manchester United is a realistic scenario that suits all parties. United regains one of its most decorated players ever while de Gea gets the chance to find his best form again at the highest level. If the opportunity arises, United should push hard to secure this reunion and inject world-class quality into the goalkeeping position once more.