888 Holdings Clarifies Re-election Of Brian Mattingley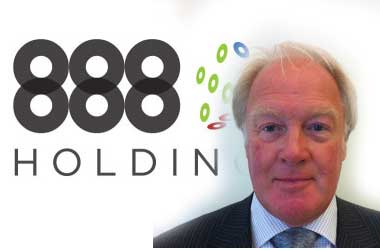 The online gambling firm 888 Holdings has clarified its decision to re-election non-executive chairman Brian Mattingley, stating the wealth of experience of Mattingley within the gambling industry as a key factor.
The decision comes after a meeting with investors in which 21% voted against Mattingley's re-election at the company's annual meeting in May. Mattingley's re-election was opposed by shareholders because of his long tenure at the company, having previously served on the company's board in 2005. Since then, he has served as CEO, non-executive director, executive president, and non-executive president.
Under UK corporate rules, executives of the company are not allowed to serve on the board for more than nine years, with longer tenures being said to have an effect on the autonomy of a leader.
"The board's decision to retain Mr Mattingley as its non-executive chairman reflects the significant value he brings to the board, including in particular his wealth of gambling industry and public company experience, deep knowledge of the business and industry contacts," the Gibraltar-headquartered company said in a statement. "The board believes Mr Mattingley's continued tenure as non-executive chairman benefits all shareholders."
It added: "The board recognises the importance of future succession planning and was recently strengthened through the appointment of Mr Mark Summerfield as a non-executive director and chairman of 888's audit committee on 5 September 2019. The company continues to look at potential additional non-executive director appointments to the board and will seek to provide a further update on this matter by its next annual general meeting in May 2020."