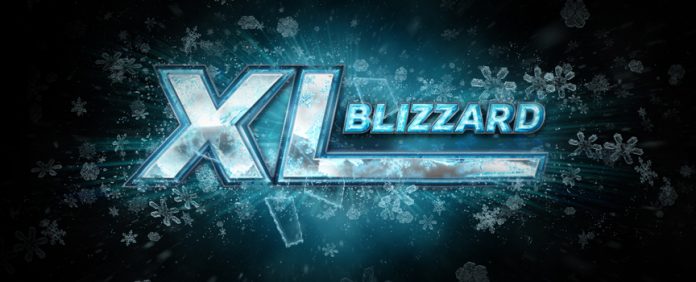 Big poker action is scheduled this February for 888poker as the XL Blizzard is back in full force, offering a whopping 34 tournament events. The festival runs from 6th to 16th February, with more than $1.4 million in promised prizes up for grabs.
In the XL Blizzard amateurs and pro poker players will be able to compete, as the promoter has made the festival very accessible. Buy-ins to the tournament start at $5.50 and reach $320. Players will also get access to a lot of satellites and freerolls, win seats at a fraction of a cost to games, or theoretically nothing.
The schedule kicking off is the #1 XL Blizzard, the $50,000 Opening event. This tournament has a buy-in of $109, starting chips of 30,000, and blind levels that are increasing every 15 minutes. During the late registration period, players can access the three re-entries.
Event #2 is offering a $20,000 Mini Opening event with a $16.5 buy-in while Event #3 is a $20,000 Late Opening event with a $55 buy-in. Each of these tournaments is fairly affordable and offers great value for any player type.
The XL Blizzard will offer $500,000 Main Event Qualifiers. The qualifiers will be held until 15th February very day. The qualifier's top 15 players will get a $250 seat at the Main Event.
The Main Event at 888poker is set to take place on the 16th, offering 50,000 in chips and increasing blind levels every 20 minutes. Players have the opportunity to re-enter the event three times during a late-registration time frame of five hours.
The XL Blizzard also includes a High Roller option, via Event # 16. This poker tournament has a fixed prize pool of $100,000 and has the highest buy-in in at $320 during the festival. During the late registration period the event has 15 minute blind rates and three re-entries per games.