Operators Fined $1,000 After Internal Error Allows Bettors To Win $15,000 On Event That Had Already Finished
Published: 2nd December 2021
Author: Dean Carr
Last Updated: 2nd December 2021

A total of 86 New Jersey gamblers thought they had beat the system after they managed to place sports bets on an event that had already finished, resulting in a total windfall victory of just less than $15,000.
Two companies were involved in the error, which was revealed by the New Jersey Division of Gaming Enforcement in their recent documents that were made public in November. Kambi Group and Rush Street Interactive were each fined $1,000 apiece for their involvement in the fiasco.
The event in question was the English Premier League meeting between Manchester United and Liverpool at Old Trafford on May 13, 2021. Liverpool went on to win the game 4-2 at the home of their traditional rivals thanks to a brace from Roberto Firmino and goals from Diogo Jota and Mohamed Salah.
However, it was a Manchester United player who turned out to be the subject of the debacle. A Kambi trader based in England had offered a prop bet on Rashford to score anytime in the match but mistakenly dated the event for May 14, 2021 – one day after the match had actually taken place.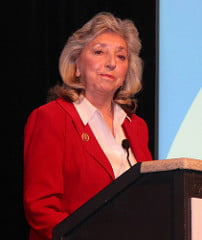 UP TO £100 IN FREE BETS
Terms and Conditions
T & C Apply. Please Gamble Responsibly.
This led the 86 individuals involved to quickly bet on Rashford to score in a game in which he had already found the back of the net in the 68th minute, with it then being paid out as a winner.
That led to the near $15,000 returns initially being paid out to those who had sensed the opportunity to make a quick buck and get the better of the bookies at an average of $174 per customer.
This was quickly revoked by both Kambi and Rush Street, but they did so without the approval of New Jersey's enforcement division. Rush Street said they self-reported the incident to New Jersey officials once they had realised a mistake had been made.
"We and our partners take compliance seriously, and after the partner informed us that one of their millions of betting markets was left open after the European soccer game concluded, RSI self-reported to the NJDGE and agreed to pay the $1,000 penalty," spokesperson Lisa Johnson said.
As for Kambi, they have since made it mandatory that all of their trading team members retrain in quality assurance, while they must also have secondary approval from their team supervisors when manually entering sports data on their feed to prevent a repeat occurrence.