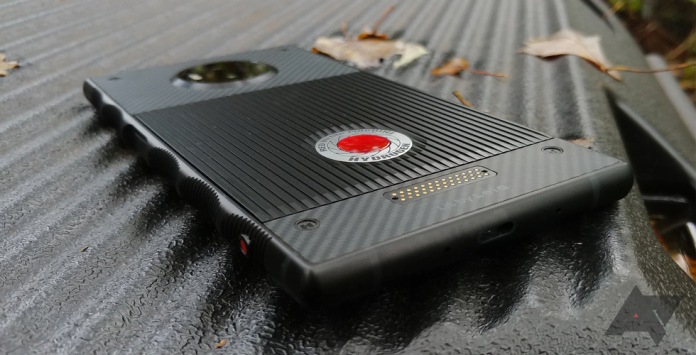 RED's latest Hydrogen One device recently had a troubling rollout. Jim Jannard, the founder of the company has offered a partial explanation for the issue while announcing initial details for the successor of the device. In the post covered at H4Vuser.net, which is a Hydrogen-focused website, Jannard actually blamed the unnamed ODM (Original Design Manufacturer) of Hydrogen One based in China. The CEO blamed that this Chinese manufacturer had significantly under-performed while making it almost impossible to renovate the issue with this phone.
Now, Jannard has shifted his attention to the upcoming successor of Hydrogen One named as Hydrogen Two. He is also focused on the camera module which was long-promised to function on both the phones. The Hydrogen Two device is now being designed right from scratch with a partnership established with new ODM which is clearly capable of supporting and building a product demanded by the company and its customers.
Meanwhile, the company RED by itself is working on its camera's cinema module. This is since the last ODM wasn't capable of competently completing the module which they had committed to providing with a guarantee as well. The latest module has been termed as Komodo & its capability shall supposedly include features that vastly exceed the existing one. Jannard also mentioned that it won't be a match for the existing top-notch RED cameras. However, it is meant to serve as a complementary camera designed to capture cinema-grade images with the highest of quality at the lowest possible price.
The owners for Hydrogen One shall get a "Major Preferential Treatment" for their Hydrogen Two as well as the orders for the camera module, mentioned Jannard. This includes an undefined discount. As of now, the company has provided no commentary on when any of the products shall land in the market.
The company's much-hyped Hydrogen One device actually received demotivating reviews when it was released in the market last year. The reviews noted that the screen of the phone was actually of poor quality, the photo features of its headline camera were also disappointing. Users also stated that the software in the camera was particularly rough around its edges. However, Jim Jannard stated that this wasn't a fault of the company but of the manufacturers. Not just that, the phone's fingerprint sensors broke down every now and then. Hydrogen One was also termed by Mashable as "Worst Tech-Product for the year 2018".