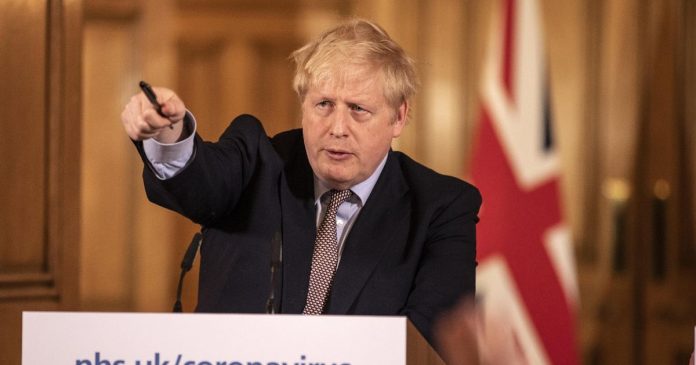 In an unprecedented move to counter the spread of the Coronavirus, land based casinos and betting shops were forced to close their doors on Friday for a period of two weeks, the UK government announced, pending further review.
The news came as Prime Minister Boris Johnson announced the UK has stepped up efforts to limit Covid-19's reach, introducing a lockdown across significant sections of the entertainment industry.
Chancellor Rishi Sunak, speaking alongside the PM, introduced a number of significant economic initiatives in a bid to ensure stability and preserve employment during the crisis.
The Chancellor said the government would provide grants to cover up to 80 percent of employees' wages who remain employed by companies, up to a total of £2,500 a month.
He declared: "Today I can announce for the first time in our history the government is going to step in and pay people's wages.
"The actions I've taken today represent an unprecedented economic intervention to support the jobs and incomes of the British people. Unprecedented measures for unprecedented times."
Addiing: "I know that people are worried about losing their jobs, about not being able to pay the rent or mortgage, about not having enough set by for food and bills.
"I know that some people in the last few days have already lost their jobs. To all those at home right now, anxious about the days ahead, I say this: you will not face this alone.
"I know it's incredibly difficult out there. We in government are doing everything we can to support you.
"The government is doing its best to stand behind you and I'm asking you to do your best to stand behind our workers."
Johnson added: "We will do everything in our power to help. Supporting you directly in a way that government has never done before, in addition to the package we have already set out for business."
Earlier that day, Paddy Power announced that it had taken measures to close all of its UK shops until the end of April, a statement by Paddy Power's parent company, Flutter Entertainment, it read: "In line with the spirit and letter of the latest social distancing guidelines from the government in the UK, we are closing all UK Paddy Power betting shops from tonight until the end of April, or beyond in line with government guidelines, to protect our retail employees and customers.
"There is nothing more important than the safety and wellbeing of our colleagues and the public during this pandemic. We have been following the situation very closely and believe this is in the best interest of our people and our customers, in order to keep them and their families safe during this time."