US Betting Handle Predicted To Double In 2021 From Previous Year
Published: 23rd November 2021
Author: Dean Carr
Last Updated: 23rd November 2021

2021 has been a huge year for online gambling in the United States, with betting now being legal in more than 20 different states across the country.
The opening of these markets has come with huge anticipation from sportsbooks all over and for good reason too, with there being millions of untapped sports betting customers waiting patiently for it to be legal for them to place wagers online.
The demand is clearly there too, with it already being projected that the overall US betting handle for 2021 will be more than double the overall handle from 2020. That number could be exceeded even further should recent record-breaking performances continue throughout some of the biggest states.
In October, New Jersey revealed a record handle of $1.3 billion for the month, with it being the second consecutive month that they had exceeded a $1 billion handle for sports betting.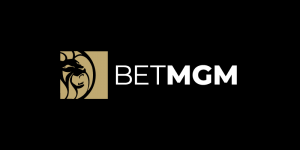 100% Up To $1000
Terms and Conditions
New customers only. T&Cs apply, 21+
Q3 of 2021 has been a huge success too, with the most recent report from the American Gaming Association (AGA), showing that US betting gross gaming revenue (GGR) reached a huge $886.5m. Put into context, that figure represents a 153% rise from the previous year and a 270% spike from the figure recorded in 2019 from the same period.
The first three quarters combined have produced a total revenue of $2.74 billion, which is rapidly closing in on doubling the $1.5 billion earned in total revenue for the entire year in 2020.
As for the overall bettling handle itself, the figure currently stands at $35.12 billion. There are projections that this total will rise to $46.8 billion using the average handle from the previous three quarters, representing a 118% rise on 2020's total. This could be even bigger still if October is anything to go by, which has been a record-breaking month in a number of states such as the aforementioned New Jersey.
As well as New Jersey, Pennsylvania enjoyed a record-breaking month of their own in October. They recorded total wagers of $776.2 million for October, up 48% from 2020 and 33% month-on-month.
Indiana also broke their own state record – which was set the month before in September 2021 – by close to 30% with a handle of $461.1 million. Michigan enjoyed a record $497.6 million in wagers for the month of October, while Iowa smashed their own state handle record at $280.9 million, representing a 34% increase on the old record.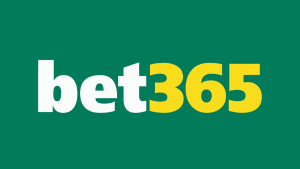 UP TO $500 IN BET CREDITS
Terms and Conditions
Make a qualifying deposit (min $10), place bets to deposit value, once they are settled, matched amount in Bet Credits available to use. Bet Credits risk excluded from returns. T&Cs apply
That's without mentioning that Mississippi bettors beat their total state hanle record by 36% when they placed $83.5m worth of bets. 
2022 is expected to be another enormous year for sports gambling in the US, particularly once the New York market opens. The state of more than 20 million people has approved nine sportsbooks to launch mobile gambling for what they hope will be in time for the Super Bowl in February.
Additionally, huge corporations such as Twitter and Disney have expressed their interest in entering the sports betting world which will only see the industry scale new heights in the future.