Twitter Eyes Entering Sports Betting Partnerships Amid Increased Interaction And Engagement
Published: 17th November 2021
Author: Dean Carr
Last Updated: 17th November 2021

Twitter could be the latest company to take a significant interest in sports betting following recent data which showed an enormous elevation in interaction surrounding sports on their platform.
They have seen year-on-year increase in the level of engagement and interaction surrounding both NFL and College Football tweets, leading them to move away from live streaming events to a partnerships-based model that could now include teaming up with sports betting companies.
It makes complete sense for Twitter to try and monetize this interaction and engagement as much as they can and the increasing number of states that are making online sports betting legal across the country makes this a natural move.
They aren't the only major company in the United States to begin positioning themselves for a move into the sports betting world, with Disney also planning to use their ESPN platform to "aggressively pursue" sports betting opportunities.
GET A $500 RISK-FREE BET
Terms and Conditions
New customers only. T&Cs apply, 21+
Throughout the month of September there were an average of 250,000 tweets per game in the NFL, according to data provided to Front Office Sports by Twitter. This represented an 11% increase from 2020, while there has been a 35% increase in unique handles tweeting during College Football games.
When it comes to tweets relating specifically to betting on football there has been a 22% increase, while there has been an 11% bump this year on fantasy football-related tweets.
David Herman, who manages US Sports Partnerships for Twitter, says the social media platform is now in a position to benefit from the growth thanks to the synergy between the two industries.
"Every single day, there's more and more conversation and more and more happening in the sports betting world," Herman told Front Office Sports.
"We think Twitter is a platform that plays well into gambling-related conversations. We're live. We're real time. That's what betting is. Betting and gambling have long been a core component of sports conversations on Twitter.
"Now things are legalized, more sports betting brands can be advertisers on Twitter than in the past and as leagues are partners with official betting operators, it's getting more visibility and exposure on a daily basis."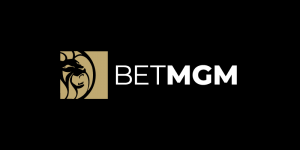 100% Up To $500
Terms and Conditions
New customers only. T&Cs apply, 21+
Twitter currently doesn't have an official betting partner despite their deals with DraftKings, FanDuel, and BetMGM, something which could allow users to place bets directly through the social media platform. Herman hinted this could be a possibility in the future as more states and markets open up.
"We are consistently looking for new ways to enhance the user experience and at some point, as it relates to betting, that could be great," he added.
"There are a lot of complicated components for us. There are only certain states where it's legal so far, so we are still evaluating the space as a whole."