New Hampshire Close To Hitting $100m Mark For October Sports Betting Handle
Published: 25th November 2021
Author: Dean Carr
Last Updated: 25th November 2021

New Hampshire has posted another record-breaking month for sports betting as official numbers were released on Wednesday.
October has been an enormous month for the entire United States sports betting market, with a number of states posting record months including New Jersey, who breached $1 billion mark on their betting handle for the second consecutive month.
New Hampshire's numbers don't quite reach that level, but they still recorded an impressive $98.19 million for the month of October, representing an impressive 44.1% increase from the month of September.
September's numbers were a previous record of $68.1 million, while there has been a huge rise from the figures for the same month in 2020. They stood at $47.05 million and have risen 108.7% 12 months later.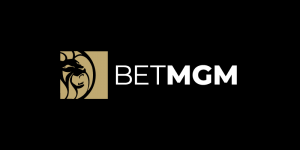 100% Up To $1000
Terms and Conditions
New customers only. T&Cs apply, 21+
The mobile sports betting handle has also taken a significant spike, posting a monthly record of its own. A total of $68.12 million was wagered via mobile bets, which was 69.4% higher than October 2020 and 35% greater than the month of September.
The news comes as a welcome boost to those operating in New Hampshire, with this second consecutive record-breaking month coming after five straight months of lower sports betting handle results.
The recent boost has likely come from the current sporting calendar schedule, which includes NFL, NBA, NHL, College Football and College Basketball all in season. It has certainly been the trend associated with bigger markets too, such as New Jersey, Pennsylvania, Michigan, Indiana, Illinois and Nevada.
New Hampshire has broken a further state record when it comes to gross gaming revenue as well. Their September total of $4.42 million was beaten by October's $5.40 million, which also trumped their previous record of $4.77 million set in November 2020.