Madison Square Garden, BetMGM Announce New Partnership Following New York Announcement
Published: 10th November 2021
Author: Dean Carr
Last Updated: 10th November 2021

Madison Square Garden has announced a "multi-year marketing" partnership with BetMGM after they were announced as one of the nine operators that will be able to legally offer online sports betting for the first time in the state's history. 
MSG, which is home to the New York Knicks and New York Rangers, is one of the world's most famous arenas and has wasted little time in selecting an exclusive betting partner following Monday's announcement.
As part of the deal, BetMGM will receive "significant exposure throughout Knicks and Rangers games at The Garden" and will also be "featured throughout Knicks, Rangers, New Jersey Devils, and New York Islanders broadcasts on MSG Networks". All of these will be shown on the MSG Network, which broadcasts all of the aforementioned teams' games.
BetMGM partnered with with DraftKings Inc., Bally's Corp. and FanDuel as theirs was one of two groups to secure approval from the state. State Comptroller Thomas DiNapoli estimates that tax revenue that comes from the public placing online bets could reach nearly $500 million by 2025, while also predicting a return of $99 million in the first year alone.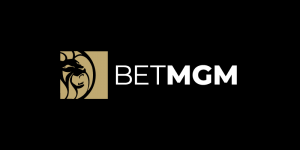 100% Up To $500
Terms and Conditions
New customers only. T&Cs apply, 21+
On the partnership, Ron Skotarczak, Executive Vice President, Marketing Partnerships, MSG Entertainment, said: "We're excited to be partnering with BetMGM — a leader in the sports betting and gaming entertainment industry — to bring them an unparalleled platform in sports and entertainment.
"MSG Sports and MSG Entertainment are made up of world-renowned brands that set industry standards for excellence, exposure and engagement — making us ideal partners to help drive sports betting's continued growth."
"We're thrilled to see the BetMGM brand connected to a space as iconic as Madison Square Garden," Matt Prevost, Chief Revenue Officer at BetMGM, added.
"New York is a critical state for BetMGM's continued growth and I can't think of a better way to begin our relationship with The Empire State than partnering with The World's Most Famous Arena and their legendary team franchises."
This will be a huge asset to BetMGM once the market fully opens as they will ultimately be able to regularly promote their services to a huge number of sports fans, particularly during Knicks and Rangers games.
They will receive significant advertising opportunities such as "courtside and ribbon LED signage, GardenVision features and basket stanchion signage at Knicks games, along with dasherboard signage and Zamboni branding at Rangers games".
BetMGM have got a huge head start on the rest of the competition within the state following this announcement due to the direct access and interaction they will get with millions of New York sports fans each season.