The Man City star Erling Haaland has withdrawn from the Norway squad due to his injury.
Published: 21st March 2023
Author: Joe Kizlauskas
Last Updated: 27th April 2023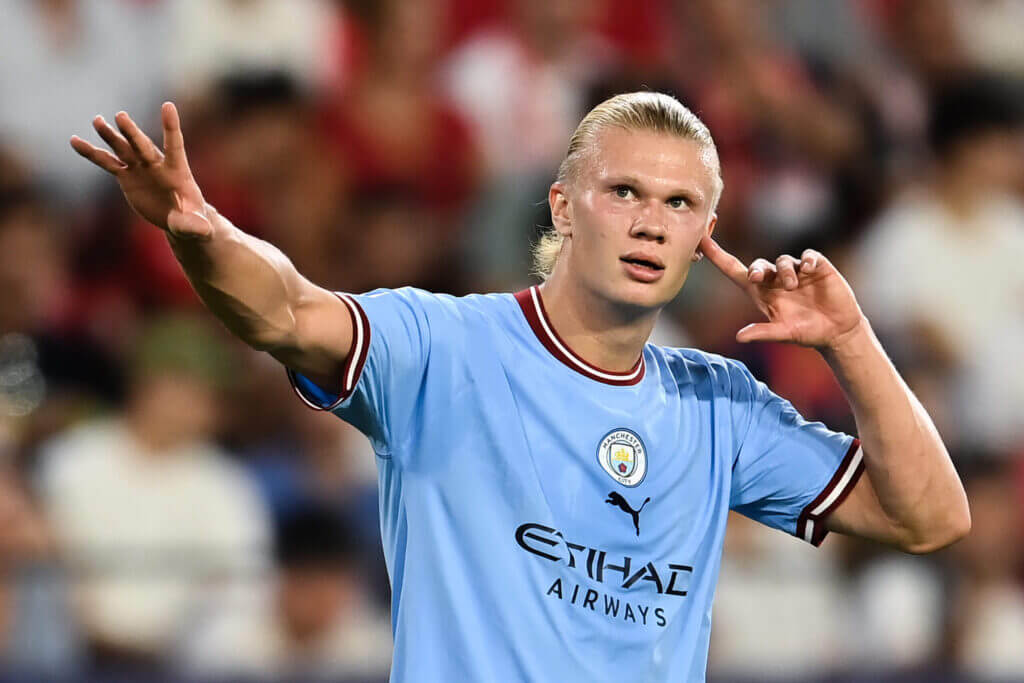 Erling Haaland, a star player for Manchester City, withdrew from the Norway squad after sustaining an injury to his groin.
Haaland, who is 22 years old, was supposed to play for Norway in their qualifying matches for Euro 2024 but was instead sent back to Manchester City to receive medical care.
The Norwegian striker has been in incredible form recently, scoring nine goals in his last three games for City across all competitions. Before the break, he scored a hat trick against Burnley in the FA Cup and five goals against RB Leipzig in the Champions League.
This season, he has netted a whopping 42 goals across all competitions for Man City.
Erling Haaland's injury was the last thing that Man City manager Pep Guardiola and his team wanted before the crucial final few months of the season as they chase the Premier League, FA Cup, and Champions League treble. However, Pep Guardiola and Man City now face an anxious wait as a result of Haaland's injury.
What is the latest update?
Ola Sand, the team physician for Norway, provided an update regarding Haaland's injury.
"We hoped that this was just a familiarity that would carry over to Saturday, but after doing tests and examinations yesterday, it became clear that he will not make it to the games against Spain and Georgia," Sand said. "It is better that he receives medical follow-up at the club."
It would appear that Haaland is in a race against time to recover in time for Man City's games following the international break, as Norway play Spain on Saturday and Georgia the following Tuesday.
Which games could he miss?
Following the conclusion of the international break, the weekend's first match will take place on Saturday, April 1, at the Etihad Stadium, with Manchester City playing host to Liverpool.
It appears that Haaland could be struggling to be fully fit for that game, and possibly even the trip to Southampton on April 8, so Pep Guardiola may choose to rest him for their important UEFA Champions League quarterfinal first leg match against Bayern Munich on April 11.
Considering the form that Haaland is in right now, it will be a blow for City if he misses the next few games, but the last thing they want is for there to be any long-term damage. In addition to this, it is advantageous to have players like World Cup champion Julian Alvarez available as a replacement for Haaland.