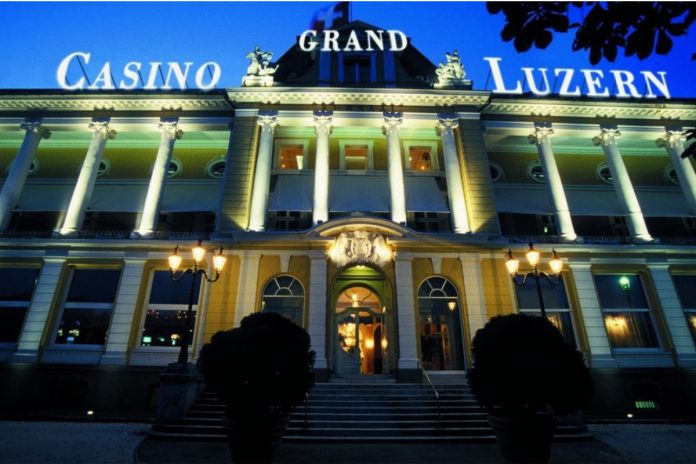 Having announced a new agreement alongside the interactive division of Novomatic, Greentube, Switzerland's Grand Casino Lucerne has strengthened its iGaming entity within the nation.
Building on continued success in the land-based world, earlier this year the property launched its mycasino.ch online casino, becoming one of the first to operate on the newly regulated market.
The launch marks the debut of Greentube in Switzerland, giving Grand Casino Luzern access to a range of games hailed as "common land-based classics," as well as new content for local players online only.
The mega cherry slots of Golden Games will also be exclusively sold by Greentube, which it says is in line with the high demand of customers.
Daniel Lechner, Greentube's head of sales, said: "The Swiss market is expected to be particularly strong for us given the familiarity of our games with local players, and we are thrilled to be among one of the first suppliers to launch in this exciting region.
"Grand Casino Luzern's leading position in and knowledge of the market, combined with its extensive customer base, will help us grow our brand in Switzerland and build on our land-based reputation."
The release follows the successful completion of the International Organisation for Standardisation Audit and initially involves more than 50 titles already recognised to Swiss players in the land-based casino market.
Wolfgang Bliem, CEO at Grand Casino Luzern added: "As Greentube's portfolio contains some of the most sought-after games currently in the Swiss market, this partnership will allow us to meet customer demand for popular titles such as super cherry slots and strengthen mycasino.ch's position as the most attractive Swiss online casino.
"Together with Greentube's impressive interactive offering, the company provides an integration process which has been seamless throughout, making it a fantastic partner to help us develop our online business."
The launch of mycasino.ch at Grand Casino Lucerne came alongside Åland Islands gaming operator Paf, who is also Greentube's main partner for Finnish, Latvian and Estonian operations.