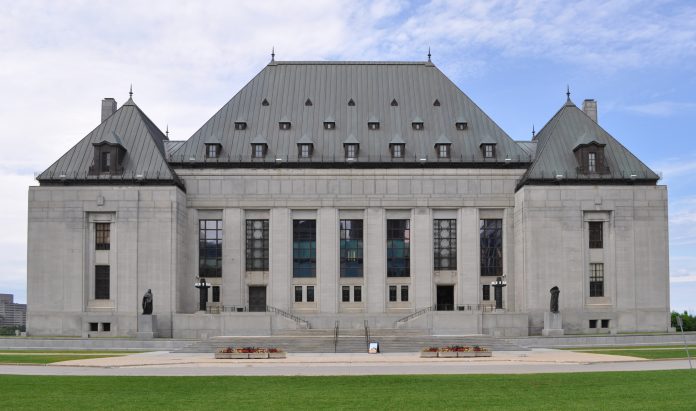 Canada's Supreme Court allowed a motion by the Canadian Gaming Association to intervene in the Atlantic Lottery Corporation Inc. vs. Babstock's ongoing lawsuit.
In this case, after an appeal by Douglas Babstock and Fred Small, the CGA must intervene in favour of the appellants and their video lottery system and technology suppliers.
The class action introduced alleged damage to video lottery terminals that sold line games similar to slot machines, outlining seven causes of action, including contract breach, negligence, unjust enrichment, and waiver of tort.
The Atlantic Lottery Appeal includes a class action arguing that it must disburse the revenue it has received from its video lottery terminals on the basis that it breaches the three-card monte ban, which is forbidden without exception under the Criminal Code, and is not excluded by its actions and control of management.
Paul Burns, president and CEO of the Canadian Gaming Association explained: "This will be an important appeal for the gaming industry as a whole, and an excellent opportunity to persuade the Supreme Court to implement a clear and balanced approach to this part of the Criminal Code.
"I am pleased the association will be able to support our industry, as the CGA's standing will ensure that the perspective of the Canadian gaming community is represented, and we can ask the Supreme Court to adopt a principled framework that benefits the industry as a whole."
The CGA is represented by McCarthy Tetrault LLP, with Brandon Kain, partner, Litigation Group at McCarthy Tetrault, commenting: "We are very excited to represent the CGA in this important appeal. We look forward to drawing on its deep expertise in the gaming industry to craft a compelling submission to the Supreme Court."
Last week, the CGA pointed to the nationwide advantages of a legalised, regulated gaming industry as the group backs calls for single-event sports betting to be introduced.
This comes as the non-profit organisation supports comments made by Windsor West Liberal candidate Sandra Pupatello, who called for a criminal code amendment to allow single-event sports betting, adding "there is no reason to hold back on this initiative."