SportsPesa Dismisses All Kenyan Employees After Tax Dispute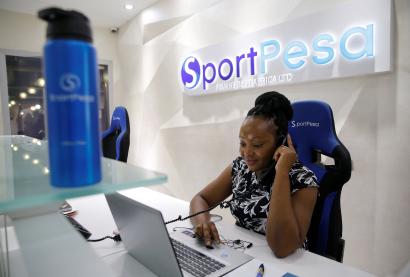 Sports betting company SportPesa has dismissed all of its Kenyan employees after its tax dispute with the government forced its local operations to be closed.
Kenyan media reported on Wednesday that SportPesa had summoned the more than 400 employees at its Nairobi office to a meeting where they heard that as of November 3d the company would let them go.
Ronald Karauri, CEO of SportPesa, reportedly told employees that he was "disappointed" that the long-running tax battle between the company and the government of Kenya meant "this journey can not continue," and he had no choice but to give them the mandatory one-month notice of termination.
Last weekend, SportPesa announced it was closing its Kenyan operations due to the unwillingness of the government to scrap the new betting turnover tax of 20 percent. SportPesa, one of 27 Kenyan betting operators whose licenses were suspended in July due to suspected tax arrears, believed it had reached a tax-related agreement with the government but soon discovered that there were still more obstacles to clear.
SportPesa is the second major betting operator to fire all of Kenya's workforce following Betin's lead which closed its local operations over the same tax issues this weekend.
SportPesa suspended all its sponsorships of local sports bodies, including the Kenyan Premier League and KPL clubs Gor Mahia and AFC Leopards, as its tax dispute with the government continued. All clubs have stated that without their sponsorship support, their future existence is anything but assured.
This week, SportPesa found it necessary to inform the UK's sponsored football clubs, including Everton FC, that the decision to leave the Kenyan market does not affect the company's international activities, sponsorship and partnership programs. Therefore, SportPesa in Liverpool remains business as usual.
The war between the Kenyan government and betting companies causes collateral damage in the form of local telecom operator Safaricom, which operates the popular mobile money transfer system M-Pesa. Sports betting was the largest transaction volume segment of M-Pesa, but in July the government ordered a halt to the payment processing networks of the 27 suspended betting operators.
On Wednesday, Genghis Capital analysts said betting accounted for 7 percent of M-Pesa sales, and that revenue was likely to drop by Ksh4b-5b (US$ 38.5m-$48.2 m) due to betting brouhaha, which would drive Safaricom's annual growth rate down to 13.3 percent from 18.2 percent in H1, before the betting payment channels were blocked.