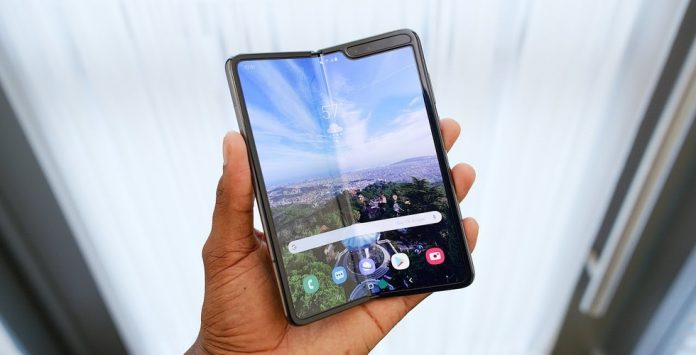 Samsung Galaxy Fold was about to be released eighty-nine days ago. But, due to some reason that is unknown yet, the hi-end technology-based company made an announcement for a new releasing date of the Galaxy Fold. Also, to be precise, the releasing dates of the phone have not yet been declared rather a vague announcement has been made regarding the month that it is supposed to be released in.
In the month of September, the Galaxy Fold is about to be released that too only in some of the countries as it was initially planned. When the company was questioned about the specific dates of release, Samsung answered that they would disclose the dates as the month of September approached. More likely we are hoping that the announcements shall be made in the month of August.
With the announcement releasing month of Samsung Galaxy Fold, the company broke its long-lasting silence since the 22nd of April of this year. This was when the reviewers of the phone reportedly complained about the breaking, bulging, and flickering of the screen. Although Samsung Galaxy which was pre-ordered by the tech-lovers was sold out, the phone never made it to sale. Also, no money for the pre-ordered items was ever collected.
Some of the reviewers stated that though they did not experience the Galaxy Fold with a broken screen situation they reported minor damage. The price of the Fold was then nearly 2000 dollar. Additionally, to the new launch, Samsung has made many changes to the Galaxy Fold which was the underlying cause of the damages. The phone has an added up protective layer, which is not a dust guard but rather an integral part of the entire set.
There has been added reinforcement which will keep the debris from entering beneath the screen. New protection caps have been added to the hinge area at the top and as well as at the bottom, which had natural gaps from which particles could enter. The plastic screen has been made stiffer with the addition of metal reinforcements beneath the Infinity Flex display. The air gap between the Fold's hinges and body has been effectively reduced.
A statement was released in a press conference by the team of Samsung that they really appreciate the patience that the fans have shown from all over the world. Samsung has tried its best to work towards improving the apps and worked on the software as well.