QTech Games Announces Stellar Growth And Success In Q3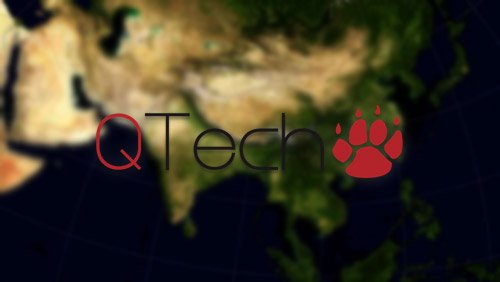 After a number of sustainable incremental gains throughout 2019, Asian-focused games distributor QTech Games announced stellar growth and success in Q3.
Financial figures released for the period showed that Asia's gaming turnover increased by 105% year-on-year in August, with 120% of YoY reported to complete the third quarter in September.
This increase in annual turnover has seen QTech comfortably outstrip the industry analysts' consensus projections, the firm highlighted in the report.
QTech emphasises that the recorded rises are focused on the feasibility of the new partnership model for European operators seeking to secure their place in Asia. The organisation has agreed to work on the Asian side of the business where they will house staff of the provider and handle regional customer service needs.
QTech Games CEO, Markus Nasholm, commented: "These fantastic results didn't happen overnight, they are the result of targeted planning and execution from our talented team. So, it's a wonderful validation of their combined hard work over this past year."
The Asian game operator has a wide portfolio of gaming that is located for each region. It comes with powerful mobile native apps and marketing and reporting tools.
"We've long witnessed an emerging trend whereby European operators feel a pressing urgency to establish a presence in Asia," Nasholm continued.
"However, they encounter obstacles to entry – from regulatory and business reasons to specific market know-how across Asia's patchwork quilt. Where once there were barriers, though, QTech Games is now building a bridge.
"Outsourcing customer service and admin has been a staple in all other industries for the past 20 years or more, and QTech has now applied the process to igaming. With our extensive industry experience and expertise, we have been running a progressively successful platform business in Asia for years from an established and well-resourced headquarters in Manila."
Living through a motto of "one integration for all emerging and growth markets," QTech says it is now taking advantage of the "largest knowledge base" of emerging Asian markets. By doing so, they provide help that is open to any operator bidding to join these territories.
"We can assist in three basic ways," Nasholm says. "QTech can run a full-service operation in Asia (including product, promotions, CS and legals) but the site still sits on the operator's platform. We can run the brand on an Asian white-label format – i.e. acting as a distinct unit on behalf of the operator. Or we can just run the customer services and admin.
"At QTech, our mission has always been reassuringly straightforward: To secure the best online games in the world and distribute them to a burgeoning portfolio of global operators. Mobile games remain the core focus and that's naturally indicative of the escalating smartphone adoption rates, affordability and internet connectivity across Asia.
"If you are not present in rapidly developing markets such as China, India, and Japan, you're missing a box of tricks. The volumes here are megalithic and appear to maintain growth in double-digit (even triple-digit) increments year-on-year. This pattern is established – you can either resist it, or embrace it."