OmniView's GameChangr To Change The Way You Watch Sports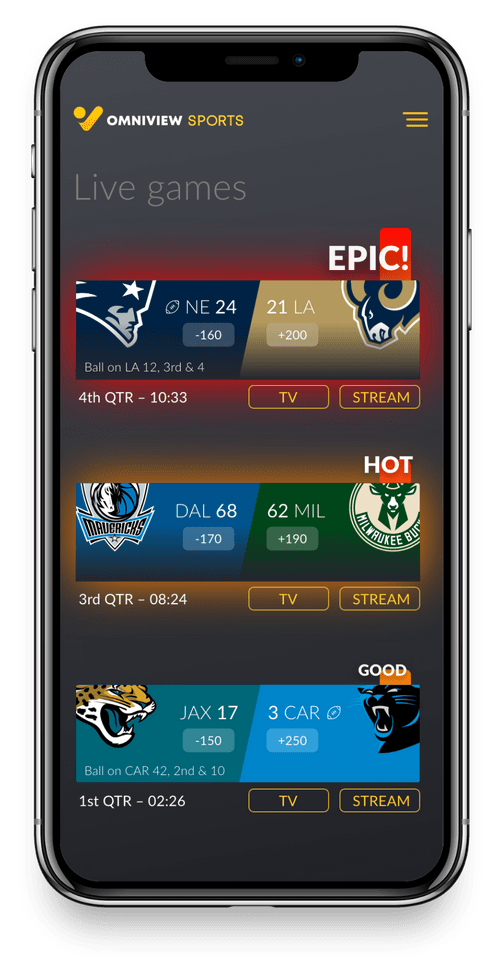 OmniView Sports has revealed the upcoming release of GameChangr, a device and app that believes will change the way sports players and fantasy players watch their favourite television sports.
The new app is tailored to the user's tastes, including odds from all the major sportsbooks, keeping track of all the bets placed, and the players and individuals on their fantasy team that the user has. It also knows what people want to see and when something is about to happen, this takes them there.
Nikhil Patel, OmniView Sports ' co-founder and chairman, commented: "Sports betting is growing in America and we are seeing more and more states voting to legalise sports betting. In total, there are 42 states in various stages of legalising sports betting. With more and more states passing sports betting bills, there will be a huge interest in our product. We are providing a product and service that you will want to keep your eyes on."
GameChangr allows a personalised viewing experience while the OVS software predicts what's going to happen in any particular game. The app also notifies the individual and signals GameChangr to change the channel so that every moment that matters to them is seen by the individual. It also allows viewers to witness moments of live sports as they occur.