Pennsylvania Gaming Increases To Record Highs During September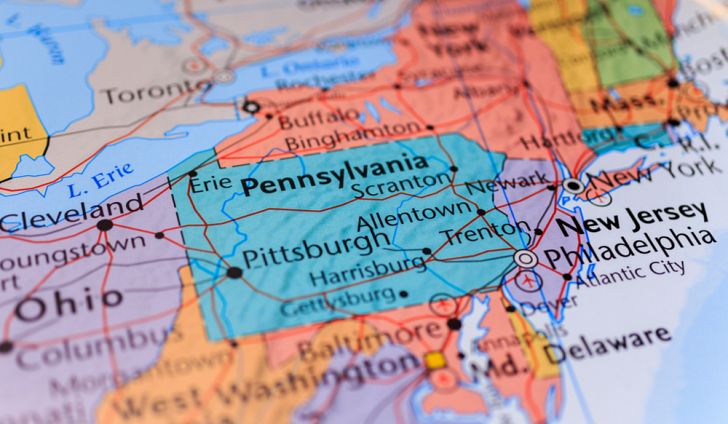 According to state regulators, sports betting increased to record highs last month in Pennsylvania, the first full month of professional and college football seasons.
On Thursday, the Pennsylvania Gaming Control Board said betters wagered in September, $194.5 million on games, up 78.4 percent from August. Legal bookmakers posted gross revenue of $14.88 million from sports betting, a 144 percent increase from the previous month.
Pennsylvania collected $5.3 million in tax revenue from sports betting based on its gross revenue tax rate of 36 percent— 2 percent was reserved to host communities.
By contrast, in September 2018, New Jersey produced a handle of $184 million, allowing the first full month Garden State bettors to wager on NFL games legally. The handle of New Jersey rose in September 2019 to $445.6 million, showing just how much prosperity can be accomplished in Pennsylvania.
The Valley Forge Casino Resort, one of the smaller casinos in Pennsylvania, through its alliance with FanDuel, dominates the sports betting business in Pennsylvania. More than 45% of all sports bets placed in September in Pennsylvania— $88.5 million— have been wagered with FanDuel or the retail operation of Valley Forge. In September, the casino reported revenue from sports betting of $5.1 million and more than 92 percent.
During September, the overall gaming revenue from all industries in the state was 3.90% above the same month the previous year, including slot machines, table games, online gaming, retail and online sports wagering, fantasy competitions and video gaming terminals. Total collectively generated tax revenue was $116,564,227 through all forms of gaming and fantasy contests.
Online casino game gross revenue in September totalled $4,135,358, an increase of 20.6 percent over the total revenue of $3,428,640 in August 2019. During September, tax revenue generated from internet gaming was $2,533,719.
September's gross revenue from slot machines at the 12 casinos were $188,376,961, a 4% drop from September 2018, and a $96,886,088 vertical tax revenue. The average daily number of slot machines was 23,154, down from 25,471 in September 2018 at the casinos.
Revenue from table games for September 2019 was $70,608,678, down 2.35 million from last year's same month. Total tax revenue from this classification was $11,345,069 compared to 1,281 tables in service last September, with an average of 1,269 tables in daily operation across the country.