Ocean Casino-Resort Arguably Best Sportsbook In NJ
Published: 12th September 2019
Author: Joe Kizlauskas
Last Updated: 27th January 2021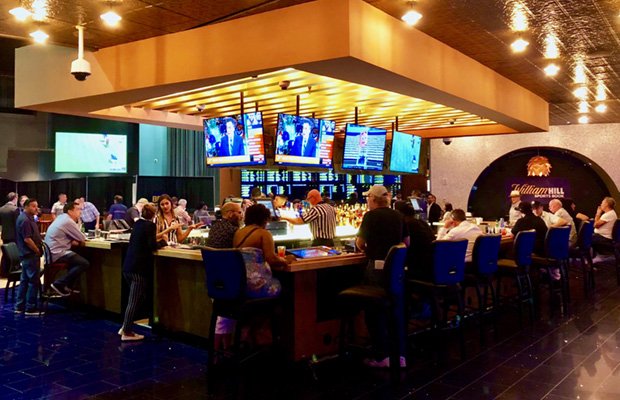 The Ocean Casino-Resort sportsbook situated at the far end of the beach (500 Boardwalk, Atlantic City, NJ 08401) is readily the best in town, and one would argue, likely the most appealing throughout New Jersey state.
This William Hill betting store provides plenty of regular activities to bet on and has a excellent atmosphere to go along with sharp lines and a range of wagering choices on its menu; offering novice and professional gamblers in the region with a full betting experience.
William Hill is one of the world's largest gaming providers, reflecting on Ocean Casino-Resort's 7,500 square foot sportsbook that cost just short of $6 million in construction.
Some prominent characteristics include LED TV displays displayed across two enormous walls offering up-to – the-minute sports coverage along with a constant display of the recent betting odds and fixtures. The counter comprises of six betting windows stretching from one end of the sportsbook to the other, including a distinct high-limit segment and two (self-serve) kiosks.
The sportsbook's general seating capacity is set to accommodate around 350 customers, with comfortable leather chairs as well as high-top tables if you plan to eat while watching the matches. There is no food service, but it is certainly welcome to bring a meal from one of the restaurants inside the casino. If you're searching for luxury, you've discovered it in Ocean Casino-Resort's William Hill sportsbook.
The sportsbook operating hours are: weekdays from 10 am to 1 am (Monday-Thursday) and from 10 am to 2 am (Friday). At weekends from 8 am to 2 am (Saturday) and from 8 am to 1 am (Sunday).
Smoking is not allowed inside the sportsbook, but there is an adjacent bar that smokers can use, which also provides televisions so clients don't miss any of the betting action.
The attention to bettor and the overall experience makes this sportsbook the best in Atlantic City. Whilst other casinos appear to be more interested in establishing a bar/ lounge environment, giving the impression this is more important that the actual sports betting.
Outside Nevada, it's secure to say that Ocean Casino-Resort's William Hill sportsbook is not just the finest Atlantic City that NJ has to give, but any state where legal betting is allowed.