Novomatic Opens Macedonia Casino With Biometric System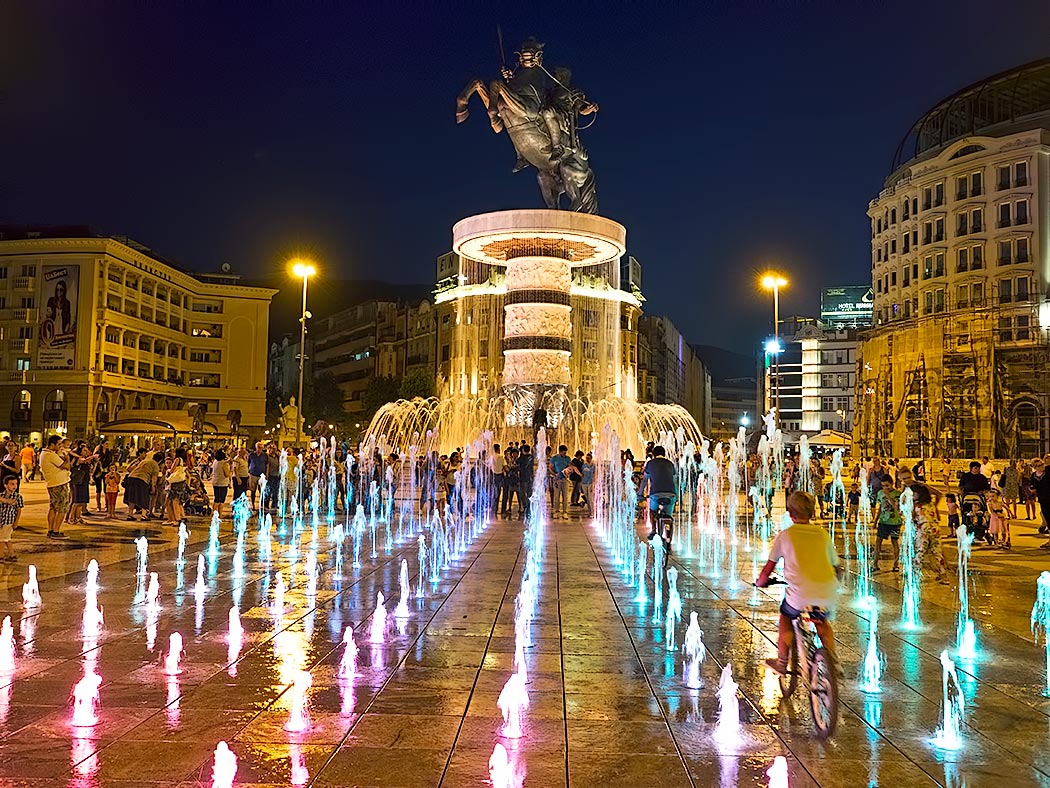 Novomatic Group announced the opening in North Macedonia of its second casino operation on Sunday 17th. Using the new biometric software from Novomatic Biometric Systems (NBS), the casino meets the highest Responsible Gaming requirements.
The casino is located in the building complex housing the Marriott Hotel Skopje, which opened directly on the North Macedonian capital's main square in 2016. The premises are now home to a state-of – the-art casino with an exclusive atmosphere and state-of – the-art gaming equipment spanning four levels in addition to the 164-room hotel. The lively pedestrian area and numerous attractions of the city centre are located in the immediate vicinity.
NOVOMATIC has firmly established its position as a casino operator in the Balkans since the opening of NOVOMATIC Group's largest casino, the Casino Hotel FlaminGo Gevgelija in 2014 and its expansion in 2016. The Group has now extended and improved its casino experience in the area with the new Casino FlaminGo Skopje.
After about eight months of renovation work–from April to November 2019–and investments totalling millions, the casino has now opened its doors: featuring some 2,600 sqm with 290 state-of – the-art gaming machines, a spacious live gaming area with 12 tables (6 roulette tables, 6 card tables), a large bar with a wide range of snacks and the "Cigars' Bar" where visitors can enjoy a break in a cafe. A smooth operation and premium service are guaranteed by over 130 staff.
Casino FlaminGO Skopje is the first casino in North Macedonia to be fitted with NOVOMATIC Biometric Systems (NBS) to meet the highest Responsible Gaming standards: the gaming regulations require casino guests to register on their initial visit to a gaming venue. Revisiting guests can pass the control of access to the casino through fingerprint verification of the database. This ensures fully automated player protection processes as well as guaranteed protection of minors by, for example, denying access to underage guests or blocking players due to a display of problem gaming behaviour.
More than 800 guests–including Skopje City Mayor Petre Shilegov and North Macedonia Austrian Ambassador Dr. Georg Woutsas–came to the grand casino opening and were treated to a diverse entertainment programme as well as culinary delights. Before the official Ribbon Cutting Ceremony, on behalf of NOVOMATIC founder Professor Johann F. Graf, Dr. Bernd Oswald, NOVOMATIC Chairman of the Supervisory Board, welcomed the guests and expressed his best wishes.
To celebrate its opening, on the main square, right in front of the casino entrance, the Casino FlaminGo Skopje invited the entire city to a free concert by the legendary band "Bijelo Dugme" and local superstar Goran Bregović. The band played one hit after another, followed by the roaring cheering of about 25,000 enthusiastic fans.
Regional Manager Milos Pejic, who worked with Aleksandar Simović to develop the project, said: "With this casino, we have definitely set a new standard in the region."