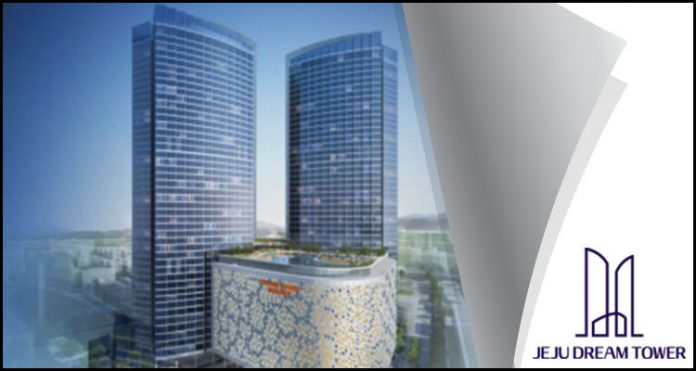 On Jeju's semi-autonomous South Korean island where Jeju Dream Tower integrated casino resort is under-construction, regulators are reportedly evaluating whether its opening could have a negative impact on the surrounding area.
Local casino operator Lotte Tour Development Company Limited began building the soon-to-open Jeju Dream Tower in May 2016, according to a study by GGRAsia, and is now seeking permission to bring a casino to the $606.6 million development via a licence already owned by its nearby Jeju Lotte Paradise Casino.
Seoul-headquartered, Lotte Tour Development Company Limited, officially purchased the Paradise Casino Jeju Lotte from fellow South Korean company, Paradise Firm Limited, in 2018 with the intention of swapping the gambling licence of this property to a new casino within the Jeju Dream Tower that is coming.
GGRAsia reported that Jeju's local Casino Policy Division regulator is required to evaluate the local economic impacts of bringing a casino to the 38-story Jeju Dream Tower and how these could potentially impact the housing, property, and tourism scenes on the island. Additionally, officials are expected to evaluate protection, educational, environmental and cultural issues as well as the potential economic benefits of allowing a casino to be opened within the giant development, which also includes a 1,600-room Grand Hyatt-branded hotel alongside a range of other recreational facilities.
The Casino Policy Division will soon be setting up a' deliberation committee' to discuss the casino plan for the Jeju Dream Tower before making a final decision under a set of regulations that local lawmakers only revised last month.
A statement from the Casino Policy Division reportedly read: "The deliberation committee is also authorised to survey public opinions in order to assess the impact that could be imposed by a casino property on its surrounding neighbourhoods. Such opinions weigh on the assessment of the casino project by the committee in question."
Lotte Tour Development Company Limited earlier detailed that the Jeju Dream Tower is set to be the highest structure on Jeju at just over 554 feet in height, with 11 bars and restaurants as well as a shopping mall and observation deck. The company clarified that the South Korean property is situated less than two miles from Jeju International Airport and also aims to attract visitors by building a 98,166 sq ft foreign-only casino offering some 420 slots alongside some 190 gaming tables.