Kindred Vows To Increase Sustainability Safeguards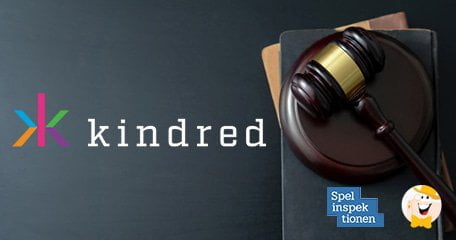 Kindred Group challenged a fine and warning given last month to its Spooniker subsidiary by a Swedish Gambling Authority, calling its rationale "inadequate," as the company again vows to increase sustainability safeguards.
In its interim report of January-March 2020, Kindred stresses that Sweden has lodged an appeal following an alleged violation of bonus laws.
Bearing in mind that it strongly disagrees with the decision of the regulator, the group said on the matter: "Kindred maintains that the Swedish Gambling Act is vague in areas related to commercial activities, and that this creates ambiguity. Kindred has now appealed the regulator's decision to the Swedish Administrative Court, and it will pursue the appeal tirelessly in order to challenge the decision as well as to bring certainty to the interpretation and application of the Swedish Gambling Act."
In addition, the group has also developed a bar for sustainability work including long-term goals across five main focus areas:
Zero per cent gross winnings revenue derived from harmful gambling by 2023.
Always behave with integrity and fairness to gain the trust of customers, regulators and society as a whole.
Ensure that its operations always continue to meet the highest professional, compliance and ethical standards.
Become one of the world's highest-ranked companies within employee engagement.
Equip the communities in which it operates with the knowledge and resources to build a better future
The five-point commitment comes as Kindred records an 11 percent improvement in gross earnings to £249.7 m (2019: £224.4 m), with a previously reported decrease in gross daily winnings from mid-March to April.
Underlying EBITDA for the first quarter of 2020 rose 36.6 percent from £31.1 million to £42.5 million as income after tax came in at £1 million (2019: £15.1 million), with the company reporting that things impacting Q1 comparability of £24 million included unique charges of £20.7 million.
It includes £1.9 million in workforce relocation expenses, £8 million in contested regulatory penalties, £9.9 million in EBITDA effect and £10.8 million in accelerated amortisation of acquired intangible assets.
Kindred Group CEO Henrik Tjärnström has explained: "In line with the activity for the second half of March mentioned in our trading update on 2 April 2020, daily revenues for the period from 1 to 19 April have continued to be around £2.2m. Revenues and margins are less volatile in current circumstances because of the reduced proportion of revenues coming from sports betting. The largest decline in daily revenues has been in France, which is expected due to its high reliance on sports, but it remains a low margin territory for Kindred because of the high betting taxes.
"We have seen positive growth in other products and we have acted quickly to adapt our marketing and other investments and to maintain an even tighter control over all operating costs. If we see any further deterioration in the business, we will not hesitate to make further adjustments."
"As a pure digital company, we are well prepared and ready to take the opportunities that will come when markets start to normalise. I am very confident that Kindred's well-diversified and financially sound business model will enable us to emerge stronger over the coming quarters."