Junta de Control de Juegos (JCJ) Announces Panama Still In Red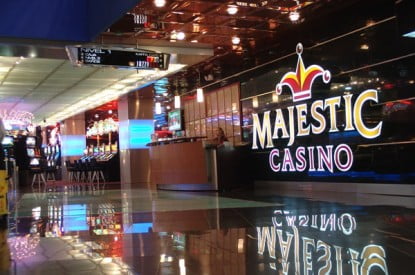 Panama's gambling regulator, the Junta de Control de Juegos (JCJ) has announced that the total amount wagered between January and August was USD 1.425 million, which is USD 45.000 less than last year. However this estimate does not include the selling of the National Lottery, the newspaper La Prensa de Panamá notes.
Of the total amount wagered up to August, USD 1.116 million was used to pay prizes and gross gaming revenue of USD 259.6 million was received by operators. Manuel Sánchez Ortega, the executive secretary of JCJ, noted that these figures show a 47 percent drop in gaming table wagers since the 5.5 percent tax was created four years ago to fund an increase in the pension scheme of the country. This decline has also impacted the rates of employment.
Sánchez Ortega said he would put forward a bill before the Legislature that would change that tax's implementation, limiting its scope to exclude wagers from the gaming table. So gamblers who wager on slot games in categories A and C, as well as sporting events, will continue to pay this tax.
The government is collecting USD 53 million from the 5.5 percent tax, and with this increase, tax collection is expected to drop by USD 3 million. Government officials, though, remain optimistic that the amount collected from the annual payments made by casino operators will rise once the number of wagers on gaming tables begins to rise.
Of the total wagered up to August, bets on gaming tables generated US$ 75.6 million. The figure shows a 15 percent decline year-on-year as wagers on class A slot machines fell to US$ 1.277 million by 2.6 percent. The only category that increased was sports betting, growing to US$ 33.6 million with a 13.2 percent increase.