Jack Grealish Claims To Be Back To His Best
Published: 22nd March 2023
Author: Joe Kizlauskas
Last Updated: 27th April 2023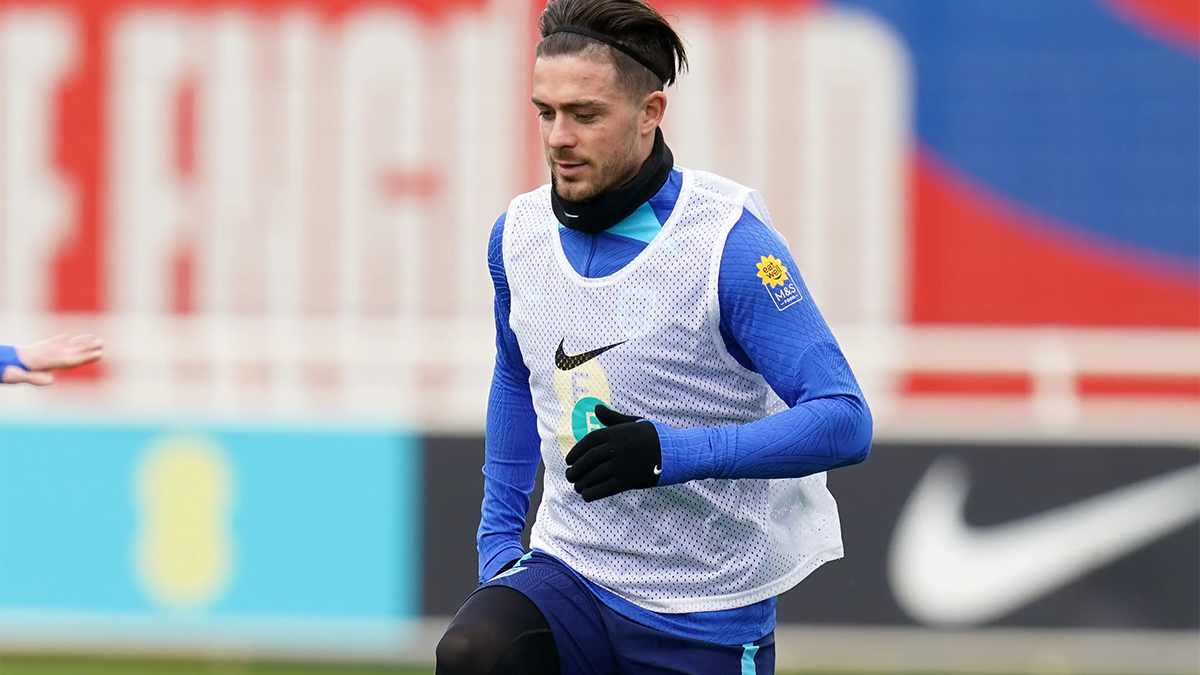 Jack Grealish has revealed that he feels the same way he did when he was a player for Aston Villa, and he has stated that an increase in confidence has led to an upturn in form at Manchester City.
After spending his first season at the club in more of a supporting role, the 27-year-old has established himself as a regular starter for the Premier League champions in his second season there.
In the summer of 2021, Grealish made the move from his boyhood club, Aston Villa, to Manchester in a deal that was reported to be worth a record-setting £100 million.
When asked what he attributed his improved performances this year to while away on international duty with England, Grealish suggested that he had rediscovered his confidence after being backed by Pep Guardiola in the club's biggest games. This came after Grealish was asked what he put his improved performances this year down to.
"I feel I am in the best form since I moved to City," Grealish said. "I feel a bit like I did when I was at Aston Villa. I feel like one of the main players, and it is the fittest I've been."
"That comes down to playing a lot of games on the bounce and playing in big games and making an impact, like scoring against Arsenal and United and getting assists at Chelsea away and Arsenal in the cup."
"I'm really confident at the moment. [Pep Guardiola] is trusting me in big games, and I do feel I have repaid him, played my part, done well."
In Thursday's opening match for Euro 2024 qualifying against Italy, Grealish can earn his 30th national team cap.
It will be England's first match since they were eliminated from the World Cup in the quarterfinals, losing to France in Qatar. The match will take place in Naples.
After that, Gareth Southgate made public his intention to continue in his role as manager and see out the remainder of his contract, which is valid until December 2024.
Grealish, who made his debut with the England national team under Southgate's management, voiced his support for the manager by saying that he was "buzzing" when he heard that Southgate would be staying on as manager and predicted that England would perform well at the Euros in the following year.
"Gareth called me up to my first squad, he gave me my debut, and he has given me chances to play for my country," Grealish explained. "It's the best thing that can happen to you as a player."
"Go and ask anyone in that changing room what they think of Gareth, and they would all say the same: he is a brilliant manager and a brilliant person as well. I can't speak highly enough of him for what he has done for me."
"We have come close so many times. The last three tournaments have been a semi-final, a final and then the quarters. I think it is obvious what we want to do, and I think we are getting better and better. Players are coming through and playing with so much confidence."
"I feel like the next one really could be our one. Everyone will be in their prime. I actually feel old at the moment, but when I think about it, I will only be 28 at the Euros. It's no secret that we all want to win a tournament – and I do think it is there to be done."