Indiana's First Month Of Legal Sports Betting Off To Flying start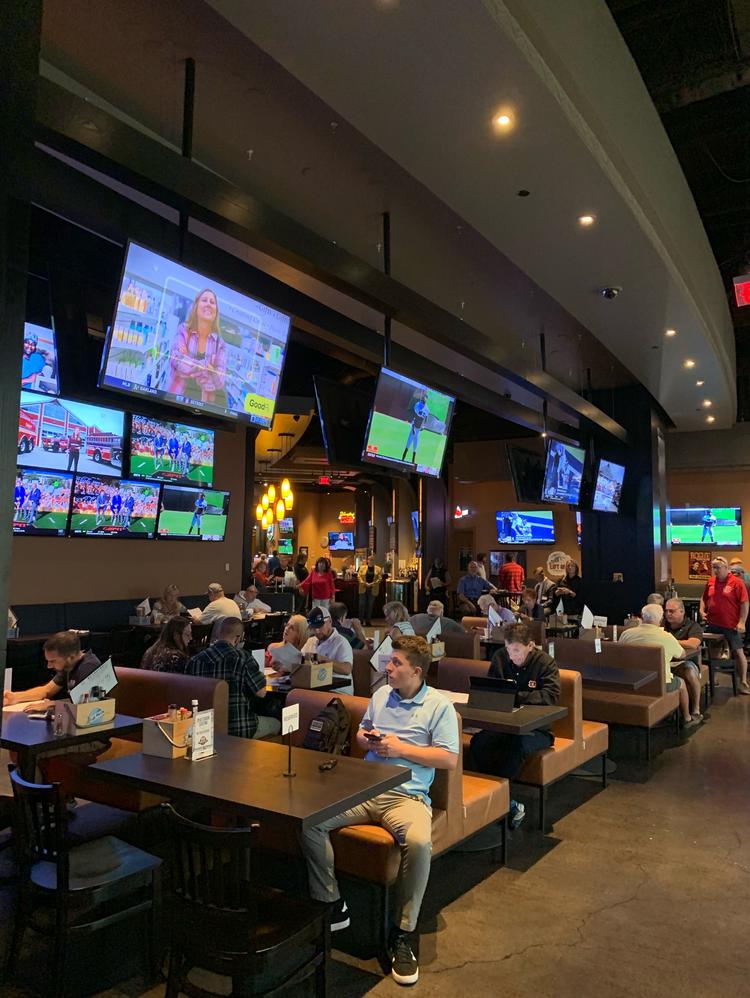 Indiana's first month of legal sports betting has started well while Indianapolis Colts have formed a partnership with betting company FanDuel that does not involve actual betting.
The Indiana Gaming Commission (IGC) published September's gaming revenue figures for the 13 casinos and off-track gambling parlors of the state on Thursday. The statistics are the first since the state opened its legal wagering business, covering only land-based sportsbooks for September.
The total wagering handle of September reached $34.5 m, a decent showing considering that the state has residents of less than 7 m and bettors had to venture down to their nearest gaming venue to book their bets. Football was the leading gambling game, winning a total of $20.7 million in September, with parlay wagers contributing approximately $9.8 million and baseball fourth with $3.4 million.
Caesars Entertainment's Horseshoe Hammond casino claimed September's greatest portion ($9 m) with the Ameristar Casino in East Chicago well behind at $5.4 m and Hollywood Lawrenceburg's Penn National Gaming fourth at $5.2 m.
Hammond also finished the betting revenue graph with almost $2.1 m, whilst the following three spots were very close with Harrah's Hoosier Park at $1.3 m, Ameristar at $1.275 m)and Lawrenceburg $1.235m although it bears noting that included in Hoosier Park figures are contributions from several OTBs in the region.
Indiana's sportsbooks posted a total of $8.5 million in betting revenue in September but the IGC decided to make the process of determining a statewide betting hold percentage more difficult by including potential bets in betting handle. Nonetheless, it's a good showing of the books and/or a sad comment on Indiana bettors ' failure to choose a winner.
Caesars Regional President Dan Nita informed the Chicago Tribune that the opening of the Hammond Horseshoe sportsbook resulted in a 10 percent increase in regular attendance and that the casino's food and beverage sales has experienced "upticks." October's results will include the state's first online / mobile gambling services–DraftKings Sportsbook (in collaboration with Ameristar) and BetRive Rush Street Interactive. Indiana is now the seventh state in the United States with statewide mobile wagering to join Iowa, Nevada, New Jersey, Pennsylvania, Rhode Island and West Virginia.
Through its Boyd Gaming alliance, DraftKings ' rival FanDuel is already taking wagers in Indiana and is expected to launch online any day now. The company announced Thursday that it has signed on as Indianapolis Colts ' new Official Fantasy Sports Partner, enabling it to market its DFS brand for the remainder of the 2019-20 NFL season through in-stadium signage and online, radio and TV platforms.
While the Colts contract is exclusively for daily fantasy sports, the sports betting offer from FanDuel is just a click away for Indiana DFS teams, so chalk it up as another stealth marketing advantage over the non-DFS betting rivals from FanDuel. Last month, Rival DraftKings inked with the NFL a league-wide DFS agreement. The NFL has yet to sign up a wagering partner from North America, even though it has signed such an agreement with Australian provider Tabcorp.