Genting Bhd To Pay Interim Dividends After Profits Rise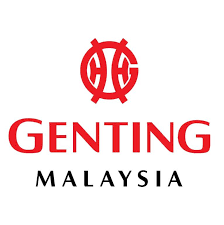 Genting Bhd announced yesterday that they will pay an interim dividend of MYR0.065 ($0.0155) per share for the year ending on December 31. The company intend to pay the single-tier dividend on November 18, the firm said in a filing with the government in Bursa, Malaysia.
Genting is the parent company of a number of casino companies that own and run gaming facilities around the globe, most of which are located in Asia. Over the course of this year, many of these institutions have seen profits increase.
For example, at the beginning of August one of Genting Bhd's subsidiaries, Genting Singapore Ltd, which owns and operates the Singapore Resorts World Sentosa casino resort, declared in their second-quarter income statement ending on June 30, an interim dividend of SGD0.015 ($0.0109) per ordinary share as part of that statement, which was paid out on September 20.
Resorts World Genting, which operates in the U.S., the Bahamas, the United Kingdom, and Egypt, also announced in August that they would also provide a single-tier dividend based on their second-quarter results. The number per ordinary share was set at MYR0.06 and paid out last week.
Near the end of August, another Genting Bhd affiliate, Genting Hong Kong Ltd, the operator of casino cruise ships and shipyards, reported a first-half loss, albeit a small loss. This was also true of the Philippines Resorts World Manila. The shares' dividends are reported at $0.01 per common share.
Over the past few months, Genting Bhd has been busy. One of their subsidiaries, GentingBet, announced on September 11 that they have reached an agreement with NetEnt, a specialist in online casino game. The deal called for NetEnt to be available on the GentingBet platform for a variety of their most popular games.
On August 30, another company's subsidiary, Genting Malaysia, announced that for the second quarter of this year they had a 5.3 percent increase in net income compared to the same period last year. This was due to an increase in total revenue of 7.4 percent in 2018 over the same period of time.
This is just a few of the positive stories coming out of this year's Genting Bhd, as the organisation seems to be on a pretty hot streak. Even with this impending legal action, nothing seems to stand in the way of the continued success of the company.