Red Star Poker To Replace MPN With Playtech's iPoker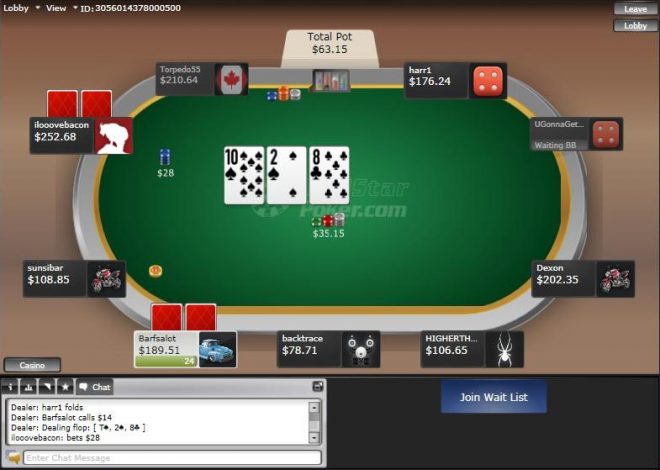 Red Star Poker's online poker room has announced it will move from MPN on Playtech's iPoker network following the recent news that Microgaming would remove its online poker network.
Originally launched in 2005, Red Star Poker, the online poker veteran supports a strong Russian poker player base, but also delivers its brand to the broader Eastern European marketplace.
Red Star Poke was the first of the 16 MPN skins to reveal their plans for the future as the poker network of Microgaming is planning to close the store at some stage next year.
News about the migration of Red Star Poker to the iPoker network first appeared on Monday at the customer support page of the poker operator. A message from company representatives in Russian read that it took them a while to pick a network as good as their current one and that they are set to start the «rather time-consuming» phase of integration in the near future.
Playtech confirmed the news in a statement published later on Monday on the official website. Shimon Akad, COO of the global gaming technology provider, said that «Red Star's decision to collaborate with us is a testament to our long-term investment in our Poker network and its ongoing development." Mr. Akad added that they are «committed to address the problems that the poker market is currently facing «head-on.»
Playtech has announced further partnerships are in the pipeline with online poker operators. This could potentially result in more MPN skins joining the iPoker network of Playtech ahead of the former online poker network's imminent closure.
Playtech said it would increase investment in the company as more poker operators join iPoker to ensure that it «grows ever stronger.» While Playtech is looking to expand its online poker network, Microgaming announced earlier this year that it will close its MPN business after more than 16 years of online poker room shaping.
Whilst it yet to reveal the exact day on which MPN will cease to exist, Microgaming said this would happen in the second or third quarter of 2020.
The Isle of Man-headquartered content and services provider for the gambling industry said back in September that the decision to shut down MPN came after a thorough internal review of its poker service, with feedback from industry experts, external consultants, and poker staff from Microgaming.
The company noted that in order to make its poker goods «as successful as possible,» it would «adopt a very different strategy and business model.» Microgaming said the MPN network was no longer part of that dream.
All poker skins on the network told Microgaming that a new provider would be found, while the company promised them that it would do everything necessary to make any pending migration «as simple and smooth as possible.»