Danish Gov Announce Raised iGaming Operators Tax Level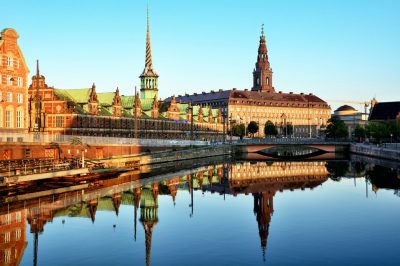 The Danish government has announced plans to raise the level of tax payable by Denmark's igaming operators, due to come into force in 2021.
Operators will now pay tax equal to 28 percent of gross gaming income, up from the previous 20 percent, which is expected to generate tax revenue of DKK150 m (£ 17.1 m).
Denmark's Social Democratic Party-led minority government has received support for passing the budget from a number of other left wing parties such as the Red-Green Alliance, the Socialist People's Party, and the Social Liberal Party.
It is hoped that additional funding for problem gambling support initiatives can be provided by raising the tax, as well as increased efforts to better regulate the market that opened in 2012.
The government emphasised that online tax rates were still smaller than those levied on land-based casinos and gaming machines. Casinos pay 45 percent of GGR tax and another 30 percent of revenue above DKK4 m, while gaming machines pay 41 percent of GGR as well as 30% of revenue above DKK4,000 for restaurant-based machines and the same tax on revenue above DKK250,000 in gaming machine halls.
Earlier in the year, gaming operators in Denmark voluntarily agreed on a new code of conduct that seeks to establish a definitive benchmark on advertising practises in the gambling industry combined with comprehensive consumer protection.
The Danish Online Gambling Association (DOGA) will track the compliance of the code by online gambling operators. While the Dansk Automat Brancheforening (Danish Gaming Machine Industry Association) and the Dansk Kasinoforening (Danish Casino Association) will track licence holders in the field of gaming machines.