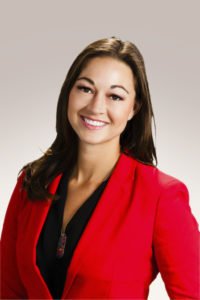 Konami Gaming have officially recognised Danielle Rankin, Director of Business Development, as one of the "Emerging Gaming Leaders 40 Under 40" this year.
Global Gaming Business Magazine and The Innovation Group (TIG) has listed Rankin as one of the most significantly affecting professionals in the gaming industry under the age of 40. Rankin plays a key role in bringing new software innovation through Konami's SYNKROS casino management system to casino operators and players.
During this month's 2019 Global Gaming Expo (G2E) Las Vegas, Danielle Rankin will be celebrated and will feature in Global Gaming Business ' November edition.
Tom Jingoli, executive vice president & chief commercial officer at Konami Gaming had this to say: "Danielle Rankin has made exceptional contributions to the success of Konami, its customers, and the larger industry through her partnership commitment and innovative outlook.
"Her strong technical expertise and casino operations experience give her an incredible ability to work collaboratively with our SYNKROS customers to bring leading-edge innovation to the gaming floor."
For more than seven years, Rankin has been at Konami, rising through the ranks of senior business operations analyst to become his business development manager in 2017. Her gaming experience spans more than 13 years, focusing on fields such as analytics, sales, distribution, database management, and operations.