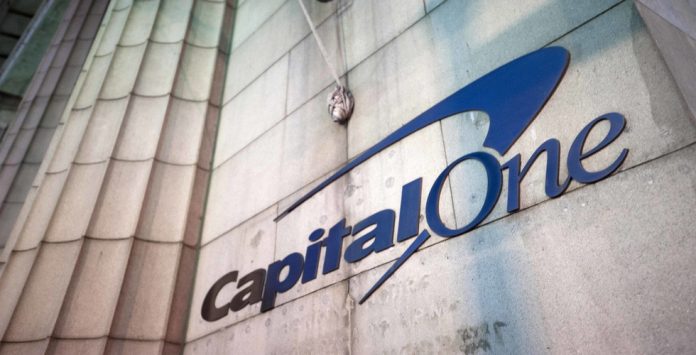 Data of more than 100 million people applying for credit with Capital one is at risk as a hacker gained access to them. The Virginia-based bank reportedly on Monday stated that it found out about the weak point in their system on 19th of July and took immediate actions to sort out the glitch. Also, it took help from law enforcement in catching the malefactor.
According to the latest report, the person behind the miscreant was arrested by the FBI in Seattle. On Monday, a woman identified as Paige A. Thompson was charged with abuse and computer fraud case. The information gathered states that the hack took place between 12th to 17th of March. Capital One says it is unsure whether the information that has been hacked will be used up for fraud. But, the investigation is on point to reach up to the roots of the case.
The CEO and chairman of Capital One, Richard D. Fairbank in a press conference stated that as grateful as he was that the perpetrator behind the hack was caught he was equally sorry for the inconvenience that was caused to the public. The CEO sincerely apologized for the incident that has accompanied with lots of worries to the ones affected by it and he is entirely committed to take necessary steps and make the situation right as soon as possible.
The social security number, credit scores, and balances of around 140,000 customers have been obtained by the hacker. Capital One will provide these affected customers with free credit monitoring services.  Around 100 million people from the US and 6 million from Canada have been affected by the data breaching incident of Capital One.
According to the Department of Justice, with the computer fraud and abuse case, the hacker shall be imposed with five years in prison and will have to pay fine of $250,000. This report is accompanied by the news of data breaching settlement case of 2017.
According to the reports, Equifax will have to pay around $700 million as a compensation amount to the people who were affected by the incident. The hack was carried on the servers of Equifax from the month of May to July and the company was entirely unaware of the situation. The breach involved the social security number and home address of more than 148 people of America.