Cambodia Government Have Change of Heart Regarding Gambling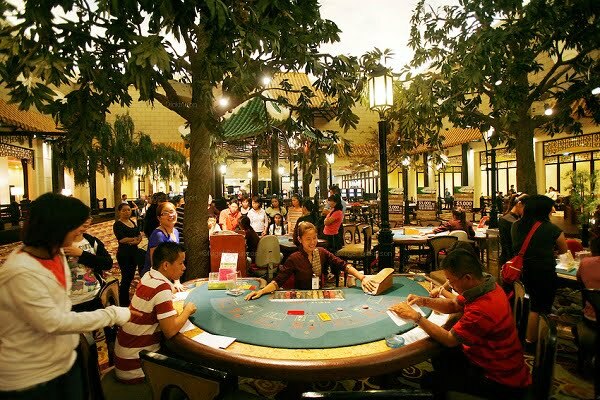 On 18 August Hun Sen released a decree prohibiting the playing of arcades and online gambling in Cambodia. In particular, when it expires, the govt will stop granting fresh permits and will not renew existing permits.
It means that all internet or arcade games in Cambodia are expected to cease by August 2020. More surprisingly, he said that "Cambodia needed to develop the country base on natural and cultural heritage tourism but not based on an income from online gambling."
Briefly, the state has just dedicated itself to a significant turnaround. Prior to this he was the biggest proponent of transferring the tourism industry of Cambodia to Chinese gamblers–at the cost of Western backpackers ' traditional tourism industry.
And it was the Government that applauded the conversion to a Southeast Asian Macao of Sihanoukville, a coastal town once famous with backpackers, and constantly brought about conflicts between the Chinese and its local people even though the regional governor expressed issues.
On September 5th in the South China Morning Post, after the government's announcement on online gambling which saw around 10,000 Chinese citizens leaving Sikhanoukville, Bradley Murg called it the "Great Chinese Exodus of 2019."
"Tickets for one-way flights to China are sold out and the airport has been packed. In Bavet, on the Vietnamese border, numbers are harder to come by, but interviews with local officials and what remains of the Chinese business community indicates that nearly two-thirds of the Chinese population have made a beeline for Phnom Penh, seeking to get their affairs in order before leaving the country," he wrote. "Sources in Cambodia's third online gambling hub, Poipet, report similar findings."
What led Hun Sen to this abrupt and complete reversal of opinion? The fingers will soon point to China, suggesting that Hun Sen's move originated from Beijing, his patron and now the most faithful partner of Cambodia. Chinese Foreign Minister in August defined internet gambling as "the most dangerous tumour of modern society," as Hun Sen's Public Security Minister has called for a solution to the "cross-border online gambling problem." This step will make him say his choice is a' win – win' decision. If he was not in the past, he will now be considered as coming down hard on Cambodia's chronic corruption.
It beggars the question: Why only internet gambling? Does the government also not criticise standard gambling alongside online gambling? The government claims online gambling can be tampered by providers, and people who lose their cash are endangered and occasionally attacked to repay their bonds. "Some foreign criminals have taken refuge in the form of this gambling to cheat and extort money from victims, domestic and abroad, which affect the security, public order and social order," stated the directive of the Government. A spokesperson for the Immigration Department asserted that prohibiting online gambling "will help to reduce the number of crimes because some Chinese nationals get involved in crimes such as kidnapping and extorting money."
But doesn't all of this apply to standard betting too? The social and public disorder in Sihanoukville today is not only the consequence of inexpensive online gambling but also of standard high-stakes gambling. So why isn't the Government of Cambodia moving to prohibit all Cambodian casinos? When a significant study about transnational crime was published in South-East Asia previously this year by the UN Office on Drugs and Crime, it was stated that "the region's rapidly expanding network of casinos, many of which are lightly or not at all regulated, has emerged as a perfect partner or offshoot industry for organised crime groups that need to launder large volumes of illicit money." However, this was not specified as a issue exclusively for online gambling.
Banning online gambling by the government has far-reaching consequences. There are claims that since so many Chinese citizens have left Sihanoukville, the prices for rent and hotels have already decreased, which Cambodian customers welcome. For a lengthy time they were complaining that the Chinese created a significant increase in the cost of living which outweighs many local residents. However, it is not welcome for hoteliers or restaurants, or anyone who has costly adjusted their company to fit a Chinese customer.
Many company owners have been surprised by the rather instant manner the govt took this choice (once again without the National Assembly). Cambodia has one of Asia's most corrupt governments, and many representatives must have earned a smooth amount from the online gambling industry. You won't be most happy.
Just as interesting, since the state advocated its activities by stating that it is now announcing a stronger value of Chinese investment, will it now resolve quality and less generalized Chinese investment? Do we see a comparable significant change in China's investment in the estate or sector in Cambodia?
The government's issue is that it must now pursue a fresh strategy that opposes what it has been stating for years. Furthermore, the pace and suddenness of the choice implies that the state has had to criticize the online gambling sector more than if it had been a gradual and well-considered change of strategy. Hun Sen has now said openly that he believes online gambling is a safety danger, disturbs social order and seeks a industry of tourism that is not dependent on Chinese gamblers.
This would create it all the harder for his administration to do another turn, as some may suggest. On 13 September, a report from the Nikkei Asian Review published that while a senior official from Cambodia stated that the prohibition on online gambling is continuous, industry specialists and shareholders only expected it would be temporary. In fact, it is suggested that as the state of Cambodia sees gambling enterprises leave the nation (and bribes along with them), it may have second thoughts. And it could be regrettable that the origin of cash is simply going elsewhere in Southeast Asia by prohibiting online gambling.
In fact, China anticipated all south-east Asian countries to come on board, but the Philippines went as far as Beijing hoped. In August, at least by year-end, the Philippine Gaming Control Authority announced that it would continue licensing fresh internet casino providers, but denied a total prohibition.