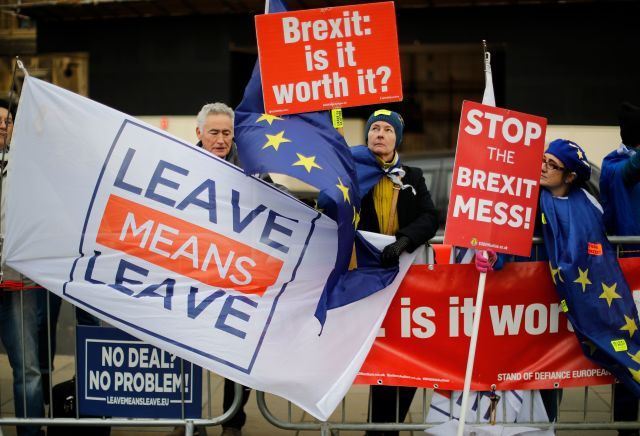 All UK betting operators have seen a frenzied 24-hour revision of their political betting markets, with Brexit entering its do-or-die moment as Parliament is called to a Saturday sitting to vote on the exit deal of PM Boris Johnson.
The likelihood of Commons accepting Johnson's deal were met with scepticism on first delivery, as yesterday's betting exchange Smarkets reported that an extension of Article 50 was considered to be the most likely Brexit outcome trading at 78%.
Smarkets retains its stance suggesting an A50 extension, which is now valued at 1.59 (63%), but the betting exchange notes that Boris ' offer has confused Brexit markets.
Smarkets will observe how Johnson maneuvers cross-party ranks, securing backers for his deal, heading into a' Super Saturday ' vote.
Detailing insight to SBC, Smarkets Head of Politics, Sarbjit Bakhshi: "Without the DUP's support Johnson will have to rely on pro-Brexit Labour rebels and Conservative MPs who want Brexit at any cost to get his deal through, who realise this is the 'do-or-die' moment for Brexit."
Smarkets also launched a special ' Withdrawal Agreement Vote ' – a system that currently sees rates fluctuating between a yes or no vote at 1.95 (52 percent).
"It is hard to see this alliance bringing the majority that the Prime Minister needs, so it looks possible that Johnson will need a promise of a second referendum to bring the bulk of the Labour party on board. Whether he'd prefer to lose than do this is the question on everyone's minds" Bakhshi adds.
Elsewhere, this morning, the Betfair Exchange announced that odds have shortened over the past 24 hours from 6/4 to 5/6 and could also shorten as Boris continues to lobby support today in Westminster.
Betfair Spokesperson Katie Baylis, updating the media, said: "It's now odds-on at 5/6 on Betfair Exchange for the vote to pass and those odds are continuing to shorten.
"The odds of everything being in place for the October 31st deadline are also shortening and it's now 8/5 from 3/1 yesterday for the EU to Brexit by the end of the month, with a Brexit no-deal is now out to odds of 13/2 as a deal looks closer to many that it ever has."
As Friday drew to a close bookmakers expected more market turmoil, as media speculation grew as to whether PM Johnson has achieved the numbers needed to support his exit deal, as the UK is moving into what will be its most critical ' coin toss ' ever.