Bragg Praises Kambi And Seneca For Q3 Progress In US Market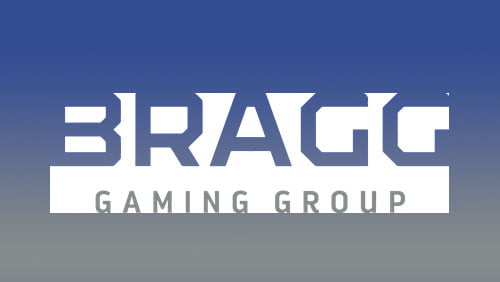 Bragg Gaming Group praised "significant progress" achieved during the third quarter of 2019, with Kambi Group and Seneca Gaming Corporation securing the company's latest financial statement soon after US market entry.
Driven by a B2B orientation, with its Oryx Gaming company once again earning recognition, sales for the period came to CDN $10 m (£ 5.8 m) with a CDN $4.3 m (£ 2.5 m) gross profit. It amounted to CDN $28 m (£ 16.4 m) and CDN $12.6 m (£ 7.4 m) for the first nine months of the year, respectively.
Dominic Mansour, Bragg's CEO, said of the firm's performance: "We've made significant progress this quarter, with our focus on B2B with Oryx driving 30 per cent revenue growth compared to Q3 2018. This resulted in a significant improvement in Oryx's gross profit and in-turn drove Oryx EBITDA to grow by over 300 per cent to CDN $1.2m.
"I am extremely pleased with the company's progression over the past quarter. We've proven that, with our modern technology and seamless integration process, we are able to expand our operator base at a significantly faster rate than the competition.
"I am particularly pleased that the strong momentum of operator launches experienced in the first half of the year continued into Q3 with the successful launch of 10 new operators. We expect this momentum to further accelerate throughout Q4 with more than 14 launches in the pipeline."
Hailing its relationship with Kambi and working with Seneca as huge stepping stones" as the company entered the US, Bragg stipulates that it is the first of a number of deals to come as the company's ambitions "to partner with casinos and operators of tier one."
Coinciding with its Q3 update, the company also announced that as of November 13, 2019, Akshay Kumar will quit his position as CFO and will be replaced by Steven Prowse.
"I would like to thank Akshay for his hard work and contributions to Bragg. Our team wishes him all the best for the future. We also look forward to welcoming Steven to the Bragg team and believe his expertise with M&A in the sector will be extremely valuable during this pivotal time for the company," added Mansour.
In addition, Bragg is also continuing a strategic review of its GiveMeSport asset, with the board expected to be completed in the first quarter of 2020.
Join our CEO, Dominic Mansour as he announces our third quarter earnings on an interactive conference call. Listen in today at 8:30 AM EST. More info at: https://t.co/uoxAGkZHaX

— Bragg Gaming (@Bragg_Gaming) November 12, 2019