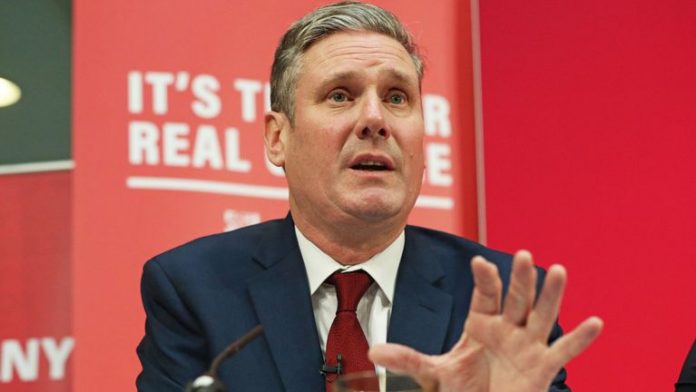 Following the disastrous performance of Labour in the General Election of last December, losing 60 seats and recording its largest electoral defeat since the campaign of Michael Foot in 1983, bookmakers are pricing the early contenders competing for party leadership.
With Jeremy Corbyn's successor to be decided on April 4, former Brexit shadow secretary Keir Starmer remains the front runner, followed by Rebecca Long-Bailey's' momentum figurehead.'
Sarbjit Bakhshi, Smarkets Head of Political Markets, explained: "Keir Starmer has been at the top of our Labour leadership market since just before Christmas, with his price currently at 55%, down slightly from a high of 62% last week.
"Rebecca Long-Bailey is the only other contender to touch more than 50% – in the days after Labour's catastrophic General Election result – and although she has fallen since then, the Salford and Eccles MP remains second-favourite at 27%."
Other MPs tipped for the role include Lisa Nandy, Jess Phillips, and Clive Lewis. Nevertheless, while the Labor Party has never had a female leader, punters continue to support the likelihood that this may not change.
Bakhshi went on: "The gender of the next Labour leader is predicted to be a male at 65%, which may be slightly out of line when one considers that after Starmer, Long-Bailey (27%), Lisa Nandy (9%), and Jess Phillips (7%) are all ahead of the next man, Clive Lewis (2%).
"Going by these odds, if Starmer doesn't make it, Labour might get its first permanent female leader."
Brexit continues to dominate the UK's political landscape with the General Election over, with no deal yet reached between the UK and the European Union. Markets, however, saw a change in support of Johnson, with punters backing a Brexit 2020.
Bakhshi added: "A 2020 Brexit appears certain as it is trading at 99% on our market. With Prime Minister Johnson back in Government with a decent majority, he should be able to get his deal through Parliament. This would pave the way for a Brexit at the end of January followed by a long negotiating period to clarify the UK's relationship with the EU."