BetMGM Powered Yahoo Sportsbook Launched In New Jersey
Published: 16th November 2019
Author: Joe Kizlauskas
Last Updated: 17th February 2021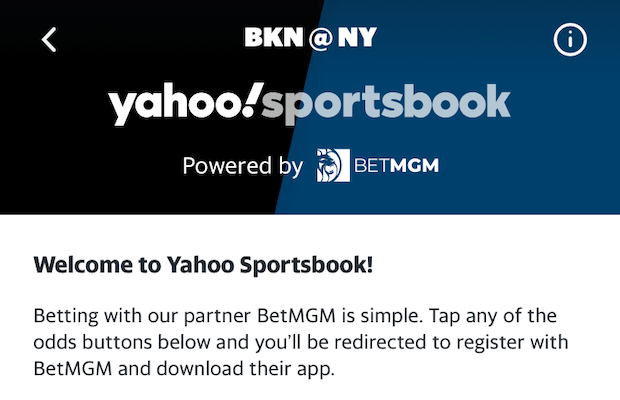 Yahoo Sportsbook, powered by BetMGM, was launched on Yahoo Sports this week, allowing fans across the US to see betting odds across a range of sports. Legal aged users in New Jersey state, meanwhile, can click on BetMGM bets through the odds.
Yahoo said in a statement that the new offering gives sports fans a new way to enjoy the games they love, integrating opportunities for sports betting into the Yahoo Sports app and desktop experiences.
"Yahoo Sportsbook powered by BetMGM elevates the experience for sports fans, getting them closer to the games they're passionate about and closing the loop from content to transactions," it noted.
Initially available to sports fans in New Jersey, BetMGM-powered Yahoo Sportsbook will soon be available to fans in other states where sports betting is legal. All free and paid games on the Yahoo Fantasy platform can be checked out by users not in New Jersey state.
Scott Butera, MGM president of interactive gaming, commented in the statement: "We believe in appealing through quality and breadth of product as opposed to spending a ton on advertising and promotion, which we still do, but it's much better with a great product.
"We believe watching and experiencing sports works well with transacting with sports and tying in sports content is a natural fit. We're committed to that and excited about Yahoo, they feel the same way."