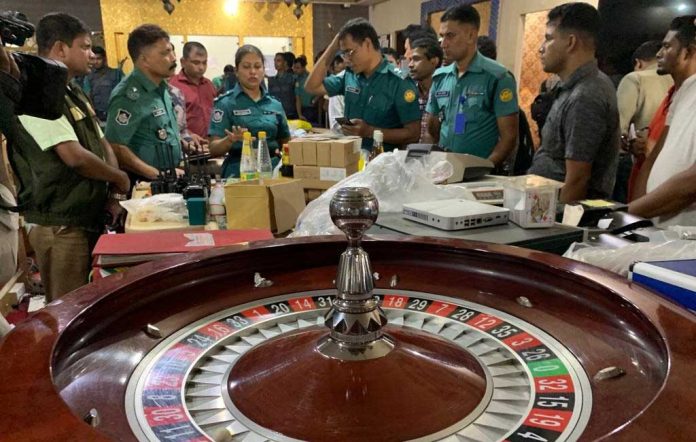 If the Bangladesh general public get a say, legal casinos will not be making an appearance in their country any time soon.
The country's authorities continue to pursue their casino crackdown, which started last month with raids on dozens of illegal gambling operations nestled inside sports clubs, many of which were in the capital Dhaka, some of which were run by the ruling Awami League party's youth league.
The Anti-Corruption Commission (ACC) of the nation announced this week that it had found at least 20 people suspected of deriving substantial wealth from illegal gambling operations. ACC chairman Iqbal Mahmud said the authorities are investigating the property of the suspects and that "no one will be spared" from prosecution, regardless of their political affiliation or position.
With some high-profile political scalps already claimed the crackdown continues. This weekend saw the arrest of Dhaka South Jubo League president Ismail Chowdhury Samrat and vice president Enamul Hoque Arman. The pair were accused of being at the top of the illicit food chain in the casino, with Samrat's wife telling local media that her husband "had no affection for anything else", while she was unaware of any illegal gambling operations.
Bangladesh is a majority Muslim country, and a new poll from Research International found that 97% of respondents supported the government's crackdown on casinos. Cynicism abounds, as 58 percent of respondents said they believed that the members of all political parties in Bangladesh were "directly involved" in illegal gambling operations and another 34 percent claimed they were indirectly involved.
The poll also found that 83% of participants opposed Bangladesh's casino legalisation. Some government members proposed setting up four designated casino zones where foreign passport holders could play, while other government officials said such an idea would be an affront to the religious sensitivities of the country.
Also, this week, while trying to board a plane to Bangkok, the' online casino kingpin' was denied bail and sent to prison for six months. With the aid of a North Korean national he met in Thailand, Salim Prodhan allegedly controlled online gambling companies known as P24 Gaming and T21.
Like most other people snatched in this crackdown, Prodhan was not actually charged with illegal gambling due to the lack of adequate language in the outdated 152-year-old gambling ban in the state. Instead, those charged were hit with charges of drugs, liquor and firearms, and at least one violation of the Wildlife Conservation Act.