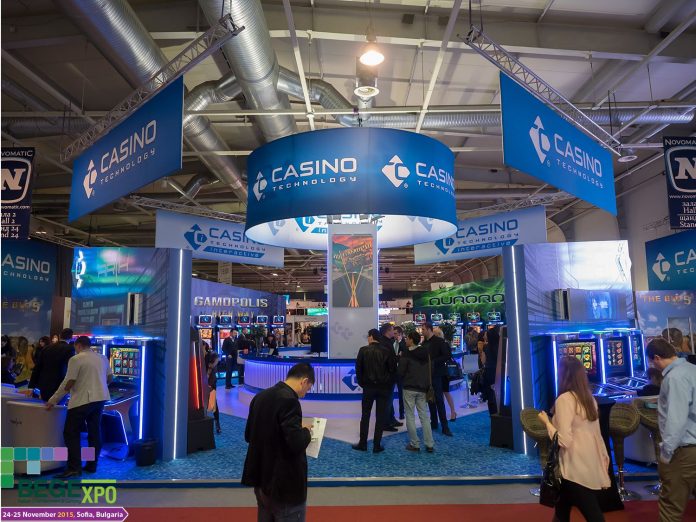 Organisers of the Balkan Entertainment and Gaming Expo (BEGE), rated as the most significant gaming showcases in the Eastern and Central European region by some of the industry's top companies, have announced that this year's edition will take place between 19th and 30th November.
The upcoming version will be held at the Inter Expo Center in Sofia, Bulgaria, bringing together over 80 exhibitors and over 5,000 guests each year, and for the 12th consecutive year, BEGE will be paired with the Eastern European Gaming Summit.
The 2019 edition aims to be the largest and most extensive showcase for new innovations and technological development in Eastern and Central Europe in order to further shape the future of the gaming industry, according to organisers.
The show will highlight the latest developments in the casino industry and once again provide more important and exclusive opportunities for all attendees to build strong business connections and share insights and experiences.
Milena Tsankarska head of the project explains: "We have worked tirelessly to create an atmosphere and ambience that will promote the types of introductions, interaction, and discussions that at the end of the day will be meaningful for all types of gaming professionals.
"Along with networking opportunities dedicated to all gaming professionals, we created the Career Center which offers students a superb opportunity to enter the gaming sector and gain valuable insight and knowledge."
BEGE 2019 will provide space and seminars to allow students and young professionals to network and gain from their experience the best practices with industry experts. Also one of the socially responsible aspects of the trade show is the BEGE 2019 mentor program designed to assist and encourage talented young people to engage in specific fields of advertising and organisation.
EGT, Casino Technology, Novomatic, Merkur Gaming, JCM, Mondo Gaming and SBTech are among the loyal sponsors of the 2019 BEGE event.
BEGE will also host the ceremony of the BEGE Awards, a firmly established social event that will take place in one of Sofia's most popular night clubs.