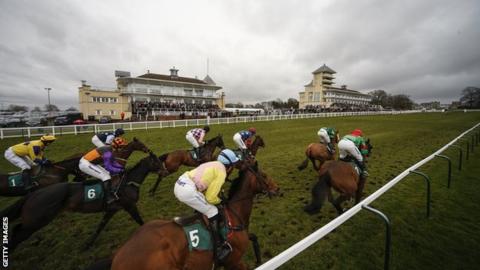 Historic UK racecourse and greyhound track Towcester is scheduled to end after its holders have revealed that they will sell to Arena Racing Company (ARC) their surviving equipment.
The racecourse, which went into administration in August last year, was transferred to Fermor Land LLP after a era of' trading problems.' The British Horseracing Authority (BHA) has since verified that it has cooperated with Fermor Land LLP officials to evaluate the alternatives for the development of the racecourse.
Richard Wayman, Chief Operating Officer of the BHA, said: "We are saddened to see the closure of Towcester, a popular racecourse which will undoubtedly have created fond memories for many racing fans and participants.
"We had hoped, following the course going into administration in August 2018, that the new owners might find a solution which allowed for racing to resume at Towcester, and it is disappointing that has not proved possible. The BHA will now work with ARC to find the most suitable venues for the ten fixtures involved, which will all remain over Jumps.
"From championship racing to grassroots, Jump racing is a huge asset to British sport, with a growing base of loyal and knowledgeable supporters. The general outlook is a positive one and we will continue to work with parties across the industry to ensure that Jump racing in Britain goes from strength to strength in the future."
Two fixtures are scheduled to take place at the racecourse in 2019, with the venues being confirmed in the weeks to come. The place and locations of the facilities purchased by the ARC will also be verified in time, with the BHA overseeing the allocation of the race gatherings.
In a statement, Harry Westropp of Fermor Land, said: "The partners of Fermor Land LLP would like to thank the BHA, Arc and the RCA [Racecourse Association] for their co-operation with the sale of ten Towcester legacy fixtures.
"I have no doubt that the fixtures will prove a great addition to Arc venues to sustain the sport moving forward.
"Fermor Land looks to the future with enthusiasm and hopes in due course to make further announcements regarding the resumption of greyhound racing as well as possible point-to-point fixtures."