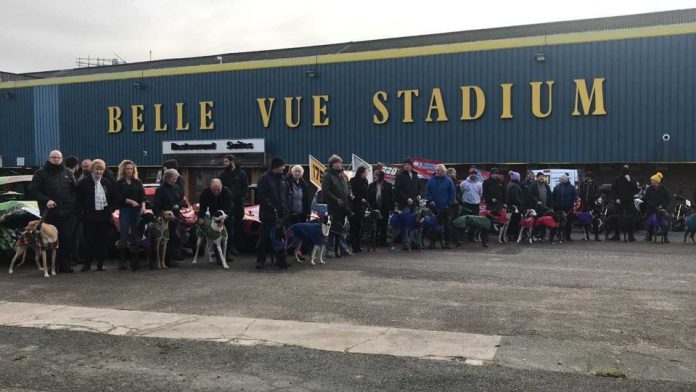 Since announcing it's purchase of both Perry Barr and Belle Vue Greyhound Stadiums from the Greyhound Racing Association (GRA), Arena Racing Company (ARC) has increased its commitment to greyhound racing.
The two stadiums were part of the Bookmakers Afternoon Greyhound Service (BAGS) for betting shops for a long time.
Belle Vue and Perry Barr, based in Manchester, host 103 and 208 BAGS fixtures respectively in Birmingham. Therefore, the new agreement is expected to host around 50% of the 1619 annual BAGS installations at ARC-owned stadiums–which also includes Newcastle and Sunderland.
ARC Group Corporate Development Director Kevin Robertson said: "We are delighted to have reached agreement with GRA to bring Perry Barr and Belle Vue into the ARC group.  We have a strong commitment to invest in British Greyhounds, and we look forward to working with the teams at both Belle Vue and Perry Barr."
Since 1 January 2018, both Belle Vue and Perry Barr have worked with The Racing Partnership (TRP).
Chairman of GRA, Clive Feltham, added: "It's been a pleasure running GRA having been involved for forty years. "I am delighted to be handing over Belle Vue and Perry Barr to a professional and progressive company in ARC.  I have had some great people working for me and attached to the stadia and I am sure they will continue to do a fantastic job under new owners."
Belle Vue's future has been under consideration for a long time, despite the Manchester City Council's contentious plans to build homes on the historic site. The facility, first built in 1926, is synonymous with the region of Belle Vue and is one of the oldest and most well-respected greyhound stadiums in the country