Amazon Web Services To Supply Seattle Seahawks With AI And Cloud
Published: 4th December 2019
Author: Joe Kizlauskas
Last Updated: 4th December 2019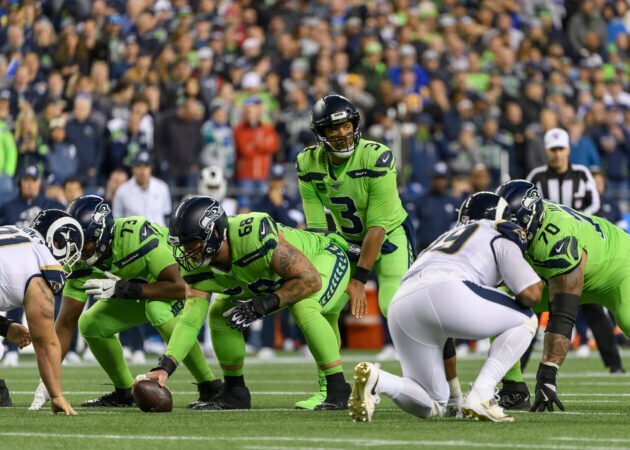 Amazon Web Services, a subsidiary from Amazon.com, has become a supplier of cloud, machine learning and artificial intelligence for Seattle Seahawks from the NFL.
The group will use the resources of AWS, including storage, processing, server, analytics, and ML to drive deep game footage analysis to inform game strategy, improve operational efficiencies, and accelerate decision-making to advance game-to-game team performance.
In addition, the Seahawks will incorporate the daily NFL Next Gen Stats monitoring player data, which tracks the ball's position and each player 10 times per second, with their own player and team information to create personalised analytics and proprietary stats.
A data centre, developed by the Amazon Simple Storage Service (Amazon S3) team, can integrate team statistics and NFL data such as Next Gen Statistics player monitoring, player health and wellness data, and scouting information to provide greater insight into player skills, as well as provide a comprehensive, real-time view of player and team results to the coaching staff.
The Seahawks seek to rapidly discover insights by applying AWS analytics tools to the data in order to better assess talent and build game plans that take advantage of the strengths of the squad.
Using Amazon SageMaker, a fully managed platform for designing, training, and deploying ML models, the Seahawks can also evaluate the number of hurries, knockdowns, and bags, to determine how different quarterbacks would perform under pressure, as well as which defensive players would exert pressure based on the range of throws and distance obtained by a receiver after a pass has been retrieved.
Chip Suttles, Vice President, Technology, Seattle Seahawks, commented: "As our official cloud provider, AWS will enable the Seahawks to become a data-driven organisation that uses the power of technology to fuel future championships.
"We chose AWS because of their relentless focus on innovation, their broad array of machine learning services, and proven experience in supporting large sports organisations and enterprises around the world at scale."
Mike Clayville, Vice President, Worldwide Commercial Sales at AWS, added: "Data has become a competitive differentiator for sports franchises, but these organisations need the most complete and fully featured set of machine learning and analytics capabilities to analyse and take action upon that data to impact player performance and drive championship caliber play."