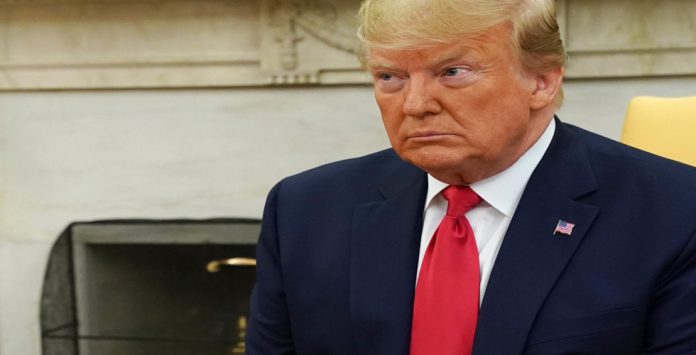 After a recent suggestion by President Trump, the U.S. defense headquarters Pentagon has decided to temporarily halt the cloud-computing competition worth $10 Billion. The reason Pentagon decided to halt this competition after Trump stated that this bid could have been rigged to favor the e-commerce website, Amazon. This process shall now be thoroughly reviewed by Mark Esper, the current Defense Secretary.
Esper also added that no decision shall be made with relation to the program up until complete examination of the process. This program was organized by Pentagon as they require a single entity supplier for the JEDI system based upon cloud computing. This system shall house all the intelligence and critical personnel data while giving it a chance to compete better with the country China in Artificial Intelligence sector. For this bidding process, 4 different parties were picked which includes Oracle and IBM. However, the bidding was churned down to 2 suppliers namely Amazon and Microsoft.
Oracle tried its best to be in this game while pleading that this process for bidding was completely unfair. The arguments made by the company moved a section of representatives who then asked Trump to halt the contract awarding process up until Pentagon completed the examination of irregularities as well as interest conflicts. Responding to this request, Trump conversed with the officials at Pentagon and asked them to review this process.
On 18th July, Trump mentioned that the officials have mentioned that the process wasn't actually a competitive bid. Complains coming in from the biggest companies in the world surely requires a closer look at the things that have been happening during the entirety of the bidding process. Back in the days, Trump has always had a negative review of Bezos and his company Amazon.
However, the issues that have surfaced with the JEDI contract surely predate the U.S. president. Particularly, the competitors are more concerned about the meetings that have been conducted by Jim Mattis, Ex-Defence Secretary, between Jeff Bezos and Teresa Carlson, AWS VP in the year 2017. It was also discovered that a VP from Amazon had direct contact with the United States procurement services with regards to the creation of the purchasing portal.
In the month of July, the court stated that the bid placed by Oracle failed to meet the requirements laid out by the government. Meanwhile, the Pentagon termed the allegations put in by Oracle as a subject of manipulative and poorly-informed speculation.